Services at Anantapur Govt Hospital hampered due to staff shortage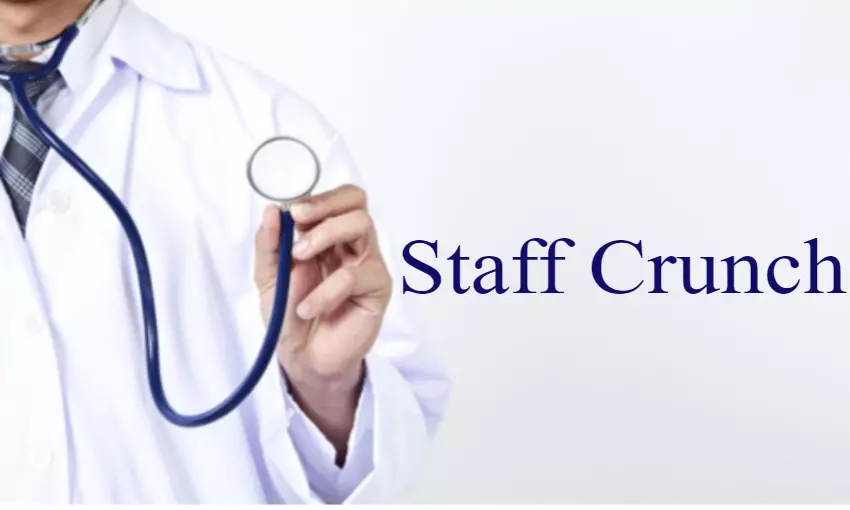 Anantapur: With the onset of the deadly pandemic, the recently established super speciality hospital and Anantapur's Government General Hospital (GGH) is falling short of staff and staff heads leading to the inadequacy in services.

In accordance with the rising demand for medical care during the covid-19 crisis, the general hospital has been witnessing an inundate inflow of patients in search of effective care and facilities. But contrary to the situation, the hospital is incapable of providing for the patients as it has been without a regular superintendent.
As per a recent media report, the GGH has been receiving over 2,000 patients at its Out Patient ward per day from the district while the surrounding Karnataka also depends on it for all emergency services. Even so, the local doctors are reportedly denying to take in-charge of the situation as acting superintendent due to which the medical functioning of the hospital is going through a crisis of staff shortage.
The general hospital authorities had sent proposals seeking filling up of 179 professors and assistant professors posts as well as 280 nursing and non-technical staff in view of the current overload of patients.
In response to which about three days ago the medical and health department had posted a senior doctor as superintendent from Kurnool Medical College but following a turn of events, the official received a transfer order even before taking charge in GGH to Kadapa Medical College.
Also Read: Shortage Of Doctors, Medical Staffs At IHBAS: PIL Filed In Delhi HC To Fill Pending Vacancies
On the other hand, the super-speciality hospital was essentially sanctioned at Guntur as part of post-bifurcation projects to Andhra Pradesh to cater to those in the coastal areas whereas the Anantapur general hospital was meant to meet the medical needs of Rayalaseema region.

Under the Pradhan Mantri Swasthya Suraksha Yojana (PMSSY) Phase III, upgradaion of the government medical college was ensured while the super speciality hospital was designed to accommodate eight special wings, namely, cardiology, neurology, nephrology, medical gastroenterology and surgical gastroenterology.
The hospital is presently equipped with manpower to handle the medical needs of the patients rushing as a result critical patients are being forced to hustle to Bangalore.
Deccan Chronicle reports that the CPI State Secretary K Ramakrishna also demanded the government to concentrate on filling all vacancies to ensure quality medical facilities to the people of Rayalaseema.
Source : with inputs