Fire breaks out in newborn unit of Assam hospital, 14 infants moved to safety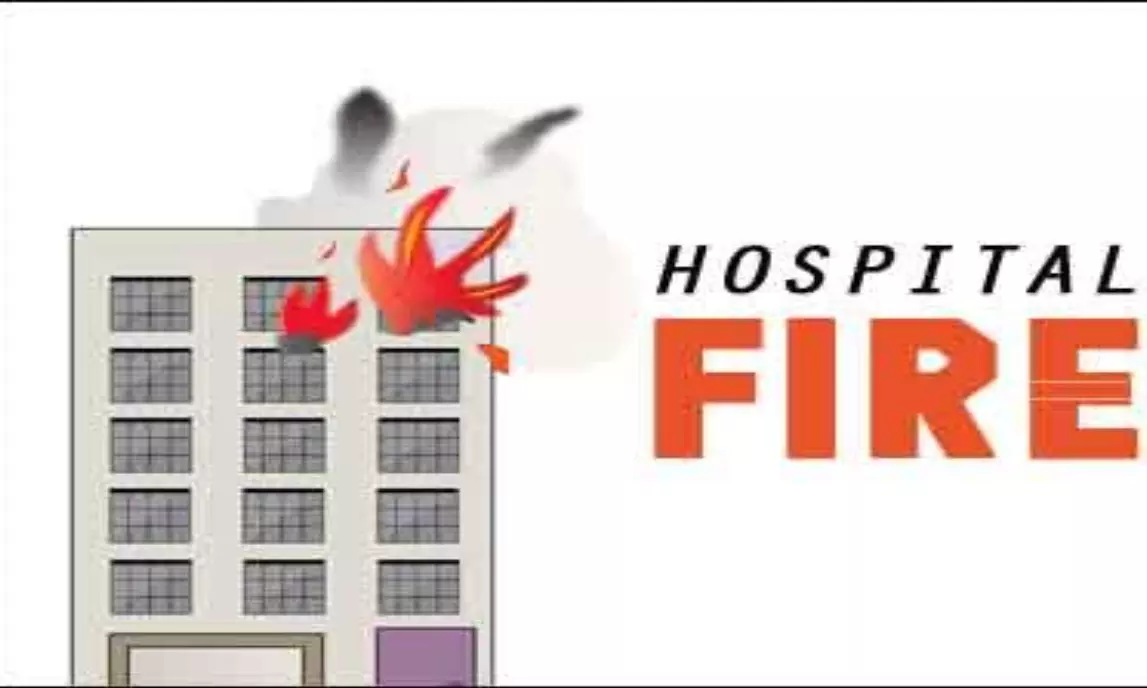 Guwahati: A massive fire broke out at a child care unit in a civil hospital in Assam's Goalpara district on Friday morning following which 14 newborns admitted at the hospital escaped narrowly and were moved to safety on Friday morning.
According to a media report in the Hindustan Times, the authorities stated that the fire broke out around 9.30 AM at the special newborn care unit of the Goalpara civil hospital. The nurse and hospital staff immediately evacuated the babies from there.
Also Read: Ensure comprehensive steps to prevent fire incidents in hospitals: IMA

The fire, which broke out from a corner in a unit, is said to have caused by an electric short circuit of the air conditioner installed in the unit, reports the Shillong Times. The fire tenders immediately reached the hospital and doused the fire.

Dr Nil Madhab Das, joint director (health), Goalpara stated, "The fire started at one corner of the unit. It is not clear whether it was due to a short circuit or some waste material catching fire. The fire was immediately doused before it could spread."
He added, "As soon as the fire started, the nurses present at the spot broke open a window and shifted the newborns out. All the babies are safe and have been admitted to newborn care units of private hospitals in Goalpara town for the time being."
Goalpara deputy commissioner Meenakshi Das Nath who had immediately rushed to the hospital after the incident told Times of India, "All 14 babies and mothers are safe and shifted to nearby private hospitals. We suspect that the fire broke out due to a short circuit. We have ordered a magisterial inquiry into the incident and a power audit of the hospital."
Meanwhile, this is the second incident of fire break out being reported at the intensive care unit of government hospital in Assam this month. In a similar incident, the ventilator of an intensive care unit (ICU) of a pediatric ward in Assam Medical College Hospital (AMCH) in Dibrugarh had caught fire due to a short circuit on November 10. Around 10 newborns were rescued and moved to another part of the hospital while the fire was immediately doused.
Also Read: 4 infants die at Chhattisgarh govt hospital in 2 days, probe ordered
Source : with inputs