First: Assam Medical College Hospital successfully conducts Thrombolysis in mobile stroke unit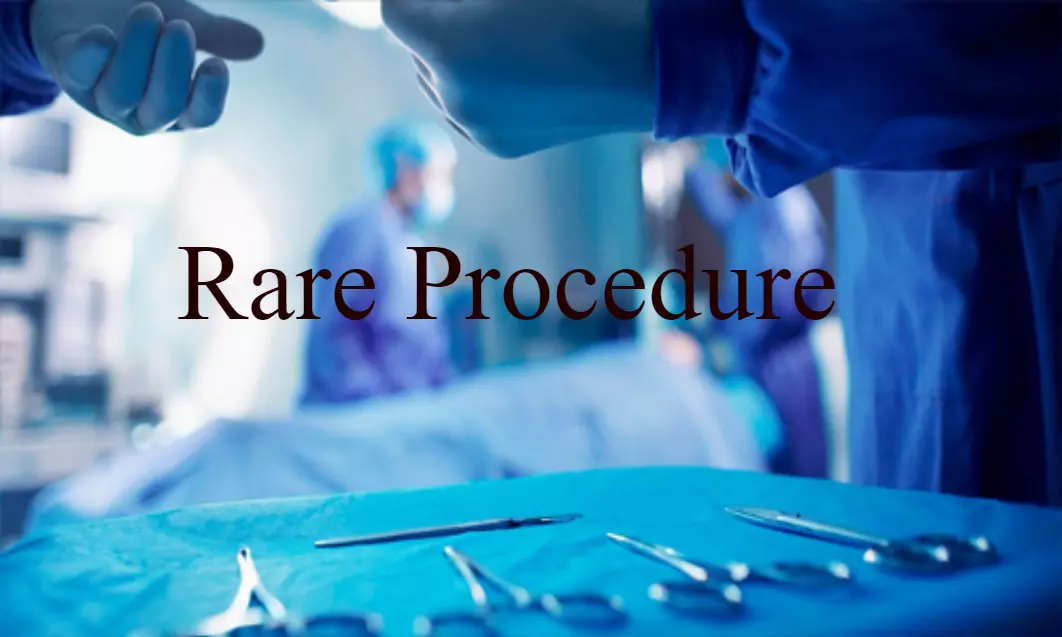 Dibrugarh: The Assam Medical College and Hospital on Friday achieved national acclaim by becoming the first government institution in India to successfully carry out Thrombolysis on a patient with a stroke in a mobile van.

Thrombolysis, also known as thrombolytic therapy, is a treatment procedure implemented especially in the case of stroke victims to dissolve dangerous clots in blood vessels, improve blood flow, and prevent damage to tissues and organs.
The patient has been identified as a 65-year-old patient who belongs to a tea garden in Dibrugarh. He was taken care of in the Casualty department of the medical college and a CT scan was done in the mobile van itself.
The mobile facility was equipped with all the necessary instruments including a CT scan machine which made it possible to start the procedure within 3 hours of the stroke. The facility has been developed under an ICMR stroke project.
AMCH principal cum chief superintendent Dr. Sanjeeb Kakati told
NorthEast Now
that the procedure was carried out inside the mobile van within three hours of the patient suffering an acute stroke.
An ER team led by neurologist Dr Binod Sharma, Dr Anupam Dutta, and his team of stroke nurses under the leadership of Dr. Sanjeeb Kakati were in charge of handling the case.
"AMC has created history today by successfully carrying out the first thrombolysis within three hours of the event of acute stroke and CT scan was done in a Mobile Stroke Van," Dr Kakati added.
Dr. Kakati further added that this is the first time that such a procedure has been conducted in this way by a government medical college.
"The Mobile facility is ICMR funded and unique to medical colleges of entire Eastern India. The Mobile Stroke Van has an in-built CT scanner, telemedicine and provision of prompt Thrombolytic Therapy. This has given the ability to diagnose and treat a patient with stroke at the doorstep if detected within four and half hours," Dr. Kakati further stated.
Source : with inputs