Bihar: Civil surgeon, 3 others suspended for alleged irregularities in Covid-19 testing data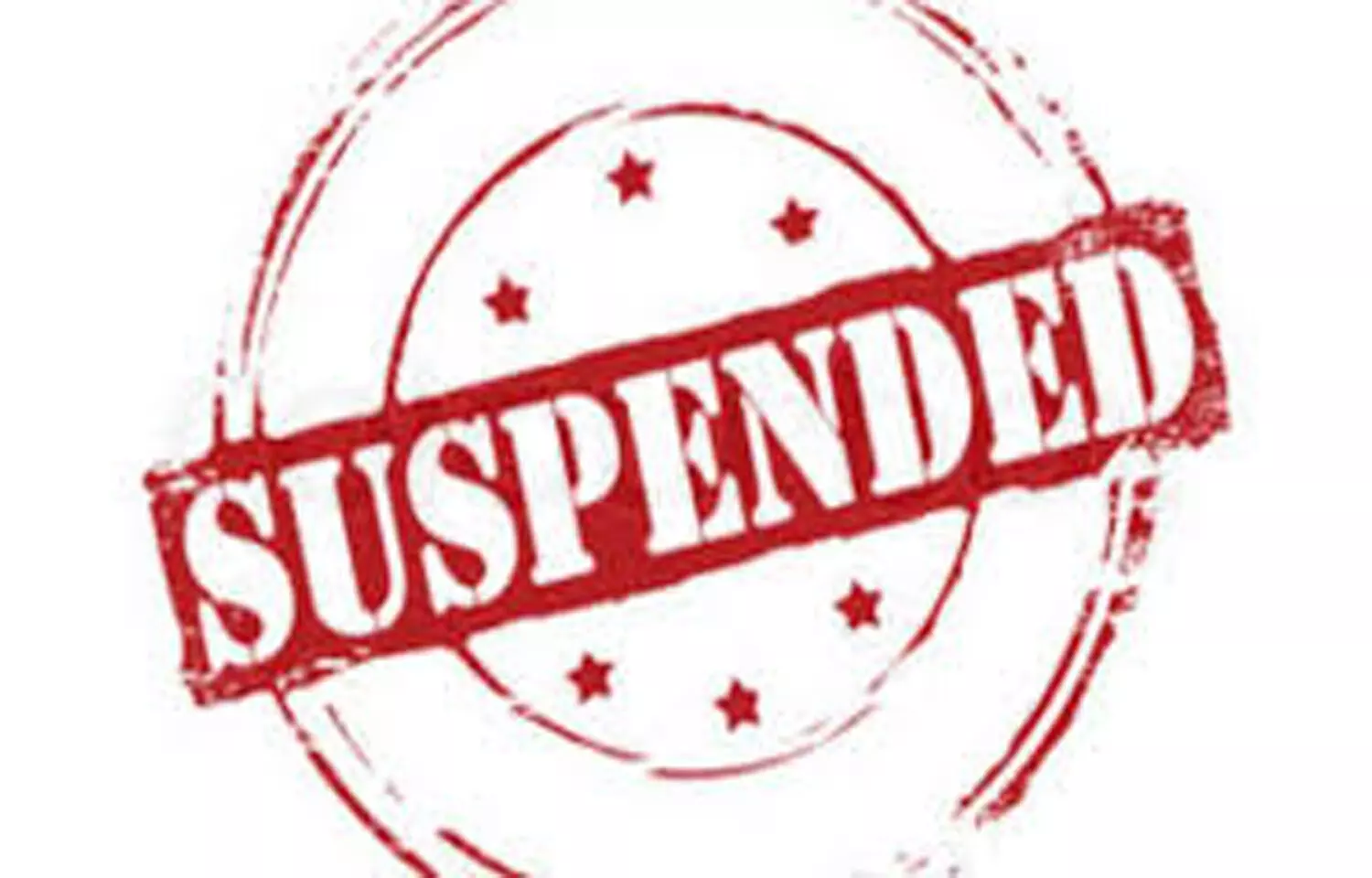 Patna: Taking cognizance of alleged irregularities in Covid-19 testing, Bihar Health Minister Mangal Pandey on Friday directed for suspension four health officials of Jamui, including its civil surgeon, the district immunization officer, and two medical officers-in-charge of the health facilities at the two blocks on Friday in connection with the matter related to a fake investigation into coronavirus.

Action has been taken against seven officials in the Jamui district. While four officials have been suspended, three contract employees have been dismissed. Altogether 12 teams were formed by the department to investigate the case across the state.
Also Read: Health Services Cripple In Bihar As Junior Doctors Continue Stir, CM Nitish Kumar Asked To Intervene
This came in wake of alleged glaring errors in Covid-19 test data in Bihar's three districts, where fake names, mobile numbers were entered.
"Out of 4,504 samples taken in Araria, there were 275 entries that mentioned 10 times '0' and 522 entries with 10 times '1' under the mobile number column against the name of the person tested in Forbesganj town," Bihar's principal secretary, health, Pratyaya Amrit said while addressing the media on Saturday.
Amrit told HT incongruity in mobile numbers of those tested had been found in Araria and Forbesganj towns as well as Purnahiya block of Sheohar. However, unlike Barhat and Sikandra, people in these towns were tested, but the mismatch was in their mobile number.
As per a recent media report in HT, when investigators asked the healthcare workers responsible for the lapses, they stated that people who came for testing were not keen to share their mobile numbers. They also added that there was no way they could verify the mobile numbers which people shared with them.
Meanwhile, the Chief Minister of Bihar, Nitish Kumar had ordered the principal secretary to take the matter seriously and conduct a thorough inquiry.
"I got information about the irregularities in Covid-19 testing while returning to Patna from Delhi. I immediately sought detailed information about the irregularities from the health department's principal secretary. Inquiries in 22 districts are over and irregularities found in one district. Wherever irregularities were found action was taken," Chief Minister, Nitish Kumar told TOI.
He further elaborated, "Probably, a member raised the issue of the irregularities in Covid-19 testing in Rajya Sabha. The principal secretary informed me that a detailed report has been sent to the secretary of the Union ministry of health for placing the facts in the Upper House."
Meanwhile, the District Magistrate of Jamui Avnish Kumar Singh told UNI that apart from suspending the civil surgeon and the four health workers the process of dismissing four other officials working on a contractual basis has also been initiated.
Source : with agency inputs