Bihar: State IMA seeks compensation under Govt scheme for 151 doctors who succumbed to COVID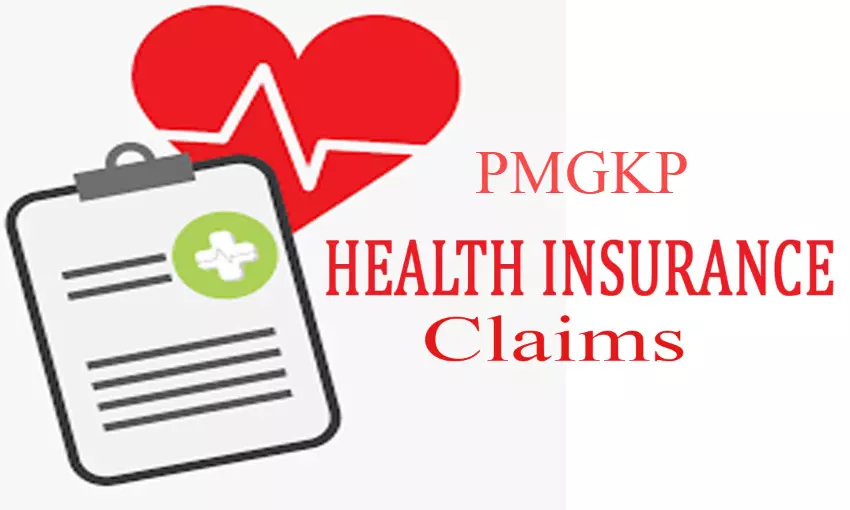 Patna: The Bihar Chapter of the Indian Medical Association (IMA) has submitted a letter to Chief Minister Nitish Kumar demanding compensation for 151 COVID warriors under Pradhan Mantri Garib Kalyan Yojana (PMGKY) insurance cover.

With an intent to extend support to the families of deceased government and private doctors who lost their lives to Covid-19 while serving their duties, the association pointed out that more than 151 doctors lost their lives in the fight against Covid-19 from March 2020 till 31 May 2021 during the peak times of Covid-19 infection, in Bihar.
As per the notification issued by Bihar Government, "The Bihar Epidemic Disease, COVID- 19 regulation 2020 dated 17-03-2020 which provides: -"4. All hospitals (Government & private) should have flu corners for screening of suspected cases of COVID-19." It further added, "19. Any person/ institution/ organization found violating any provisions of these regulations shall be deemed to have committed an offence punishable under Sec -188 of IPC."
Complying with the same, the doctors were compelled for screening/ prevention/ treatment of COVID patients in the state under directions of the state. The District authorities also issued a warning against any default. For example, the Civil Surgeon informed management of all private hospitals/ nursing homes that a surprise inspection team (Dhawa Dal) has been constituted by the District Magistrate and Civil Surgeon to see whether OPD or Emergency services of private hospitals and nursing homes are functioning during corona pandemic.
Following the directions, IMA also issued directions to all private doctors and clinical establishments to remain open and work including proper screening and referral of suspected COVID-19 cases as per government guidelines. Unfortunately, " Many doctors got infected and 143 died of COVID-19 till now in Bihar. Most of those who died were private practitioners. Their families have lost the bread earners and facing enormous difficulties", the association stated in the letter.
IMA referred to the Garib Kalyan Yojna scheme and mentioned that " the scheme provides that "private hospital staff & retired/ volunteer/ local urban bodies/ contracted/daily wager/ ad-hoc/ outsourced staff requisitioned by state / central hospitals/ autonomous hospitals of centre/states /UTs / AIIMS and INIs/ hospitals of Central ministries can also be drafted for covid19 related responsibility." Therefore, the same relief should be provided to the families and kin of Bihar doctors as well who succumbed to COVID while treating the COVID patients.
Dr Ajay Kumar, Acting President of IMA Bihar stated, " We got the instruction from the authorities that all the doctors including government and private doctors should keep their hospitals open and must not deny covid patients. Under such circumstances, we responded positively and followed the guidelines. However, today the number of doctors who succumbed to COVID has increased to 151. This is high time that the government that compelled us to keep our hospitals open should come forward and provide relief to the families of the deceased doctors who had to face the financial crisis after the death of their sole earning member."
The doctor also referred to some recent cases where the families of the deceased doctors asked people and IMA for financial help via videos. In one of such videos, the wife of the deceased medical officer at Samastipur district stated, " I am myself a dentist and during 28th June my husband passed away after contracting COVID on duty. I applied for financial help but even after 11 months, I have not secured any response. I have a daughter and I am facing economic problems. I appeal to IMA to help me."
In another case, the family of a private doctor who died of covid 19 at Medica Heart Hospital, Patna also desperately sought help and breaking down on camera his wife stated, " My husband passed away on 23rd august, 2020 due to COVID. I am happy that he matured himself to save lives but we can't find a single help, no compensation from the government nor job. He was the sole earner, I have two kids, one senior at home. Just because he was a private doctor, his sacrifices don't matter?"
Taking cognizance of many such pleas, IMA Bihar has finally approached CM and demanded relief for the families of both private and government doctors who succumbed to COVID. Addressing the issue
Dr. Sahajanand Prasad Singh, the National President-elect of IMA stated, " IMA has also taken initiatives to help the family members of medical professionals. We recently provided financial help to the family of three doctors who succumbed to COVID on the line of duty."