Dr Rajiv Sharma appointed as additional charge of Principal of Guru Gobind Singh Medical College Hospital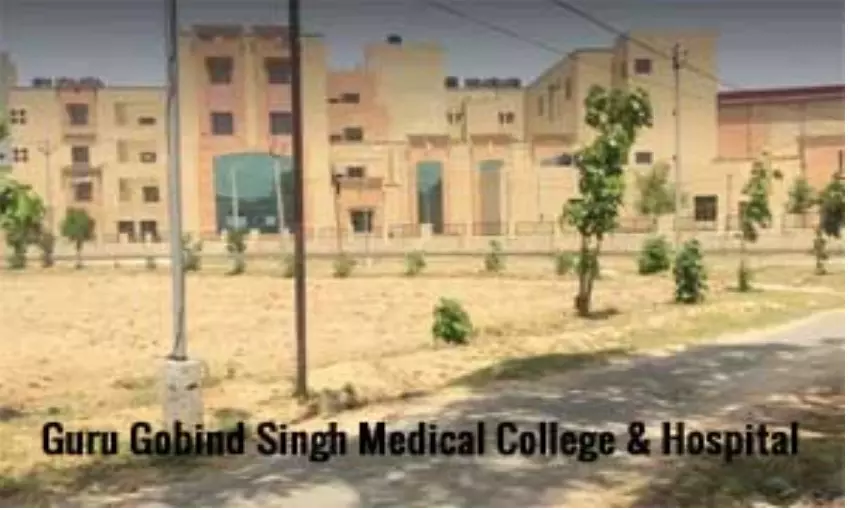 Chandigarh - Dr Rajiv Sharma, Professor and Head, Department of Physiology, Guru Gobind Singh Medical College and Hospital, Faridkot, has been given additional charge of Principal of the medical college in order expedite the work at the institute.
Besides, Dr Shilekh, Professor (Re-designated) Department of Forensic Medicine has been given the additional charge of Medical Superintendent.
Read Also: PGI Chandigarh: Quarantine period of doctors, health workers to be treated as 'on duty'
Giving information about the changes made in GHSMCH, Punjab Medical Education and Research Minister O P Soni stated that the changes were made to streamline the work of the medical college and hospital, quotes UNI
He said that Punjab government was leaving no stone unturned to combat COVID-19 by increasing the testing capacity of the medical colleges, improving the emergency services, alleviating the problems of the patients and providing them all facilities, reports, Punjab News Express
Read Also: Also Read:Punjab cabinet approves filling up of 428 medical officer vacancies
Guru Gobind Singh Medical College with more than 630 bedded Hospital is a Punjab Government institution established in 1973. The Govt. of Punjab, transferred this college to Baba Farid University of Health Sciences, Faridkot as its constituent Medical College.
The College started critical care facility for the patients of the area and created a Surgical and Neuro-surgical critical care unit comprising of 18 Beds in 2009. Today we have 60 bedded critical care unit in the hospital with 18 in Surgery/Neuro-surgery (SICU), 19 in Medicine/Chest & TB (MICU), 6 in Paediatrics (PICU) and 12 in Neonatal Intensive Care Unit (NICU). These areas are equipped with state of the art beds, monitors & ventilators and other supportive equipments to impart critical care to patients.
The College has started super-specialization facilities in the departments of Neurosurgery, Cardiology, Neurology, Urology, Plastic Surgery and Nuclear Medicine. Construction of three storied building for super-specialty wing is near completion. The College has also established Cardiac Cath Lab. in the Hospital.
Apart from teaching and hospital work, the faculty of the College is actively involved in research work. The College has started Ph.D. programs in Anatomy, Biochemistry, Pharmacology, Microbiology, Nuclear Medicine, Radiotherapy and Radiodiagnosis. In the recent years, a number of seminars, conferences and workshops have been held in the College by different departments and the faculty members have published about 360 research papers in different National/International Journals. More than 50 research projects are at different stages of completion by different faculty members.
Source : UNI