No OBC reservation: NCBC serves notice to GMCH Chandigarh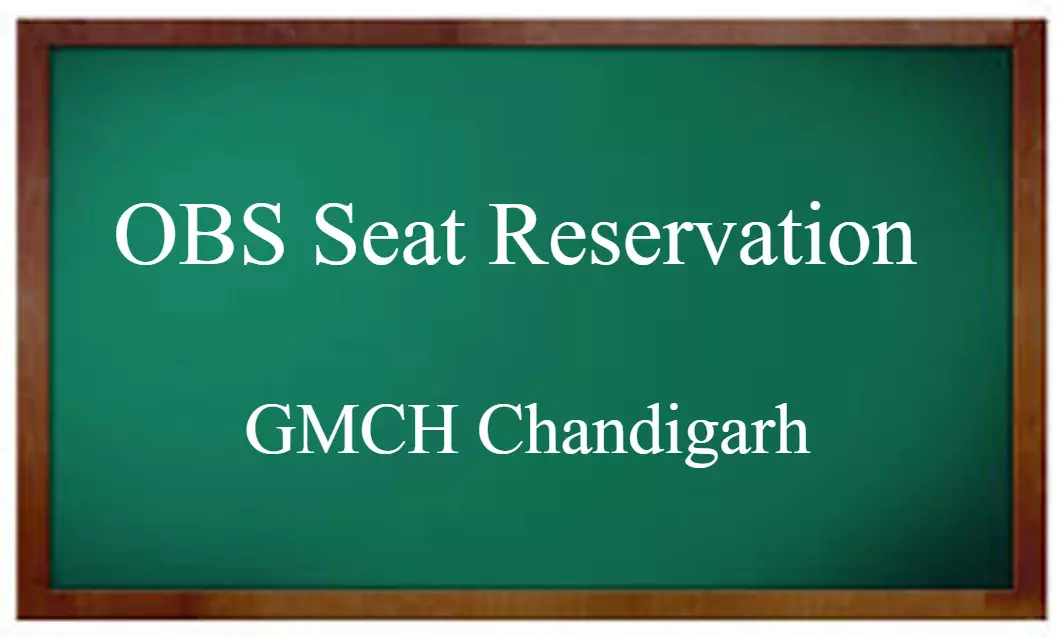 Chandigarh: The National Commission for Backward Classes (NCBC) has served a notice to the authorities of Government Medical College and Hospital in Sector 32, Chandigarh regarding an issue of non-allotment of seats to OBC students as per the provision of reservation for admission to professional courses.
Considering the plight of the OBC candidates opting for professional courses under the institute, NCBC has issued a notice to the concerned authorities on 27th November and informed the college authorities that the commission will be initiating a thorough investigation regarding the matter. The commission has also instructed the authorities concerned to be present during the hearing which has been enlisted on December 8th.

As per a recent media report by HT, this came after the commission considered the complaint of a city-based organization alleging discrimination against OBC students by not allowing them reservation. Issuing the notice, NCBC chairman Dr. Bhagwan Lal Saini and member Kaushalendra Singh Patel had fixed a hearing of the matter on 08.12.2020 at 4 p.m. in the commission's courtroom, Bhikaji Cama Place, New Delhi for investigation or inquiry or action to be taken in the matter.
The letter addressed to the principal of the Government Medical College and Hospital Chandigarh, Prof. BS Chavan further added, " you are requested to appear in person for hearing before the honorable chairman and honorable member on the above scheduled date and time along with full facts and all relevant original records and documents pertaining to the case. The petitioner will also be advised to be present in the hearing."
Reasserting the gravity of the matter, the letter also stated, " please take notice that in case you fail to attend the meeting, the commission is at liberty to exercise the power of Civil Court under clause (8) of Article 338 B of the constitution of India for enforcing your attendance before the commission."
As reported by
Hindustan Times
, complainant Ajay Prajapati, coordinator of Bhartiya Prajapati Heroes Organisation, Chandigarh complained "In the prospectus published by the college for various courses, no seat has been reserved for the students belonging to other backward classes, therefore in October the Commission had sought a reply from them. However, the authorities did not pay heed and no response was provided, due to which the NCBC is taking a strict action".
The organization also submitted a letter to the concerned authorities urging them to reserve seats for OBC candidates just like SC/ST candidates. A response was received from the registrar stating that the request had been looked into, but not acceded to without specifying any reasons.

Source : with inputs