21 MBBS aspirants get rejected by GMCH Chandigarh for violating UT admission norms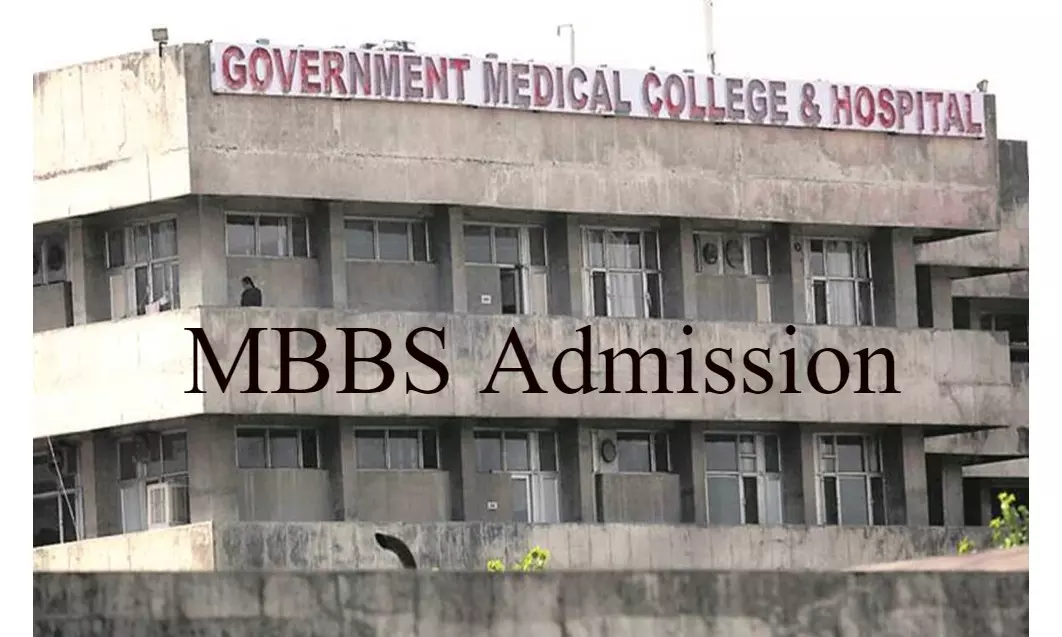 Chandigarh: As many as 21 medical aspirants have been rejected by the Government Medical College and Hospital in sector 32 (GMCH 32) after they found that the candidates have already applied for admission to medical colleges in other states as well which is against the UT norms.
According to a recent report by HT, after the counselling was conducted and the administration prepared the ineligibility list of candidates, it was spotted that at least 21 of them has already applied for admission in various states other than UT Chandigarh even though it has been clearly stated that it is against the norm to apply for other medical colleges apart from UT.

In fact, the candidates also were instructed to submit an undertaking or affidavit while filing applications for admission after the National Eligibility cum Entrance Test (NEET) where they will be stating that they have not sought admission in other states.
GMCH 32 has in total 150 MBBS seats and among those 115 seats are reserved for UT candidates while 15% seats are reserved under all India quota and the rest of the seats are distributed under the central pool and for NRI students.
Hindustan Times
reports that the affidavit has to be submitted twice, once during the time of applying for the MBBS seats and second during the time of counselling. However, during the counseling, especially for the seats under the UT quota it was marked that as many as 21 candidates have also applied in other states.
Under the UT quota, only those candidates can apply who have completed their 10th 11th, and 12th classes from a school recognized under Chandigarh administration.
According to the daily, officials confirmed that the counseling under the UT pool and all India pool have already been conducted but the counselling for NRI seats is yet to be conducted. The counseling got delayed as Punjab and Haryana Court was considering a plea where one of the petitioners sought admission in the GMCH under the NRI quota.
Previously Medical dialogues team reported that the High court dismissed the plea which sought a change in the admission criteria under the NRI category at Government Medical College and Hospital sector 32.
According to the daily, the eligibility criteria is being implemented in a staggered manner. In 2019 the eligibility criteria was clearing 10+2, in 2020 it is class 11 and 12 while in 2021 it will be clearing classes 10, 11 and 12 from schools recognized by the UT administration.

Source : with inputs