COVID outbreak in Delhi: Govt cancels leaves of doctors, medical staff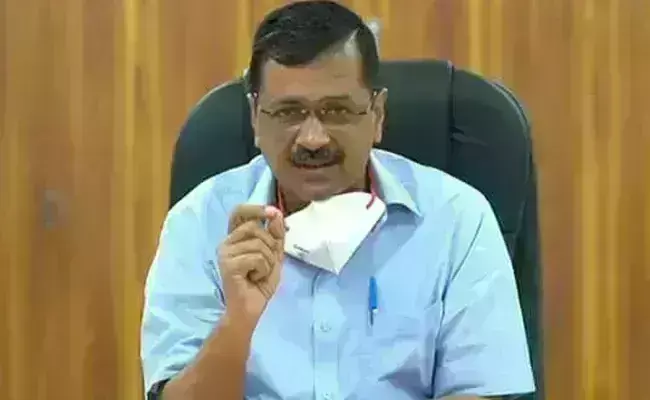 DELHI: To handle the increasing number of coronavirus cases in Delhi, the Delhi government has issued an order cancelling the leaves of all the health workers, doctors and other medical staff recalling them for COVID duty.
Via the order, the Delhi Government has advised all the Hospitals & Medical Institutions under it to recall their staff that is on leave to report for duty immediately. Leave of any kind to be granted only under most compelling circumstances. The directions came in the wake of a spurt in the number of coronavirus cases in the national capital and dearth of doctors and medical staff.
The order came after the chief minister had a meeting with Deputy Chief Minister Manish Sisodia and senior health department officials where he has taken the decision of strengthening medical facilities and reducing the number of COVID patients by increasing the capacity of Medical Services. He also made several discussions on strategies of the Central government for Delhi.
"All MDs, dean, and directors of hospitals and medical institutions under the Health and Family Welfare Department are advised to issue directions to all the staff under their control who are on leave of any kind to immediately report for their duties..." the Delhi government said in an order.
The order is attached below:
Thus the health workers are instructed to join their services as early as possible. The government also decided that all the final year postgraduate and undergraduate nursing students will be deployed for managing COVID-19 patients.

Along with it, the Delhi government has initiated some more changes for the betterment of the health services. Chief Minister Arvind Kejriwal has recently denounced the order by Central Government which stated that if any person is found to be affected with COVID-19 in Delhi, they need to go under immediate institutional quarantine for at least five days. The state government has previously raised questions on several aspects regarding this decision of the Central Government.
Read Also: COVID 19: Private Hospitals per day package rates in Delhi fixed; details
Source : with inputs