Delhi DMs directed to deploy teams at Medical Oxygen refilling plants to prevent hoarding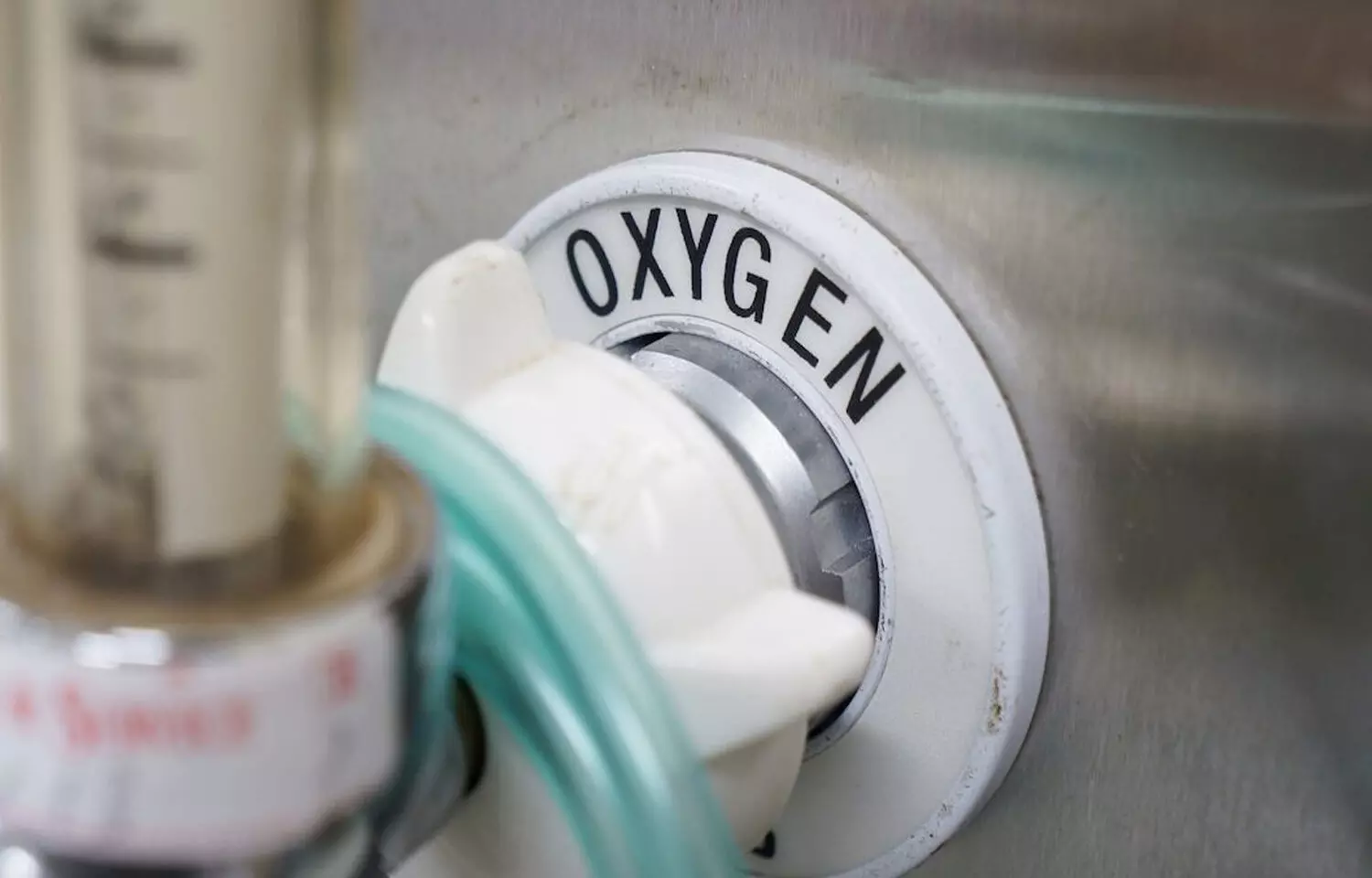 New Delhi: In an attempt to prevent hoarding and pilferage of Medical Oxygen IP, and to ensure smooth refilling of Oxygen gas cylinders amidst the Covid19 pandemic, the Delhi Disaster Management Authority(DDMA) of the Government of NCT of Delhi (GNCTD), through a recent order, has directed all the District Magistrates to deploy teams at all Medical Oxygen refilling establishments or plants.

The order dated 28.04.2021 mentioned, "As you are aware that the availability of adequate and uninterrupted supply of Medical Oxygen is an important pre-requisite for treating moderate and severe cases of COVID-19 during the present pandemic. Medical Oxygen IP is a drug item and cannot be sold in the market without a prescription. It is necessary to prevent any hoarding and pilferage of Medical Oxygen IP, smooth refilling of Oxygen gas cylinders and crowd management at such refilling establishments/plants."
Also Read: All Medical Colleges have to become Oxygen Safe in next 6 months: NMC

Directing the District Magistrates to deploy teams at the Medical Oxygen refilling centres falling under their jurisdiction round the clock, the order further added, "All District Magistrates shall send a consolidated 24 hourly daily report (12:00 midnight to 12:00 midnight) of their district the next day by 11:00 am positively to the Deputy Commissioner (HQ), 0/o Divisional Commissioner, GNCTD on email idddma.delhinic.in with a copy to OSD (Health Department, GNCTD) at email idpshealthAnic.in."

The teams deployed by the Civil authorities will ensure, as mentioned in the order,-
a)That the Medical Oxygen IP shall be sold by the retailers/refillers strictly in accordance with their license conditions.
b)Regarding the requirements of hospitals/ambulances etc, the Medical Oxygen IP retailing I refilling units (while duly complying with their license conditions), shall mandatorily check before selling (i) copy ID Card of the person receiving the oxygen (ii) authorization letter from the institution (hospital/ambulances, etc.) for which the Oxygen is being sought and (iii) record of the type/number of cylinders refilled.
c)When any Registered Doctor prescribes Medical Oxygen IP to any COVID-19 patient, the retailer (who is permitted to sell as per license conditions), shall only sell the prescribed Medical Oxygen IP to/for the patient, only after proper checking of (i) the Doctor's prescription, (ii) copy of ID card of patient and (iii) ID card of the person receiving the oxygen.
d)In view of increased foot-fall in Medial Oxygen IP retailing / refilling units and resultant law and order issues hindering their seamless operation, the team shall ensure adherence to COVID Appropriate Behaviour (CAB) and also provide adequate safety during the operations of such oxygen refilling plants. Necessary assistance from police authorities may be sought in this regard.
e)Effective crowd management shall be ensured by the team by implementing appropriate techniques including token system etc. All necessary steps shall be taken to avoid overcrowding," mentioned the letter signed by the Additional CEO of DDMA, Rajesh Goyal.
A Daily Report Proforma of Medical Oxygen refilling establishments in districts has also been attached with the order.
Also Read: Dr Harsh Vardhan Announces Enhancement in Bed Capacity at Lady Hardinge Medical College