Delhi Govt directs officials to process cases of ex-gratia to kin of deceased HCWs on time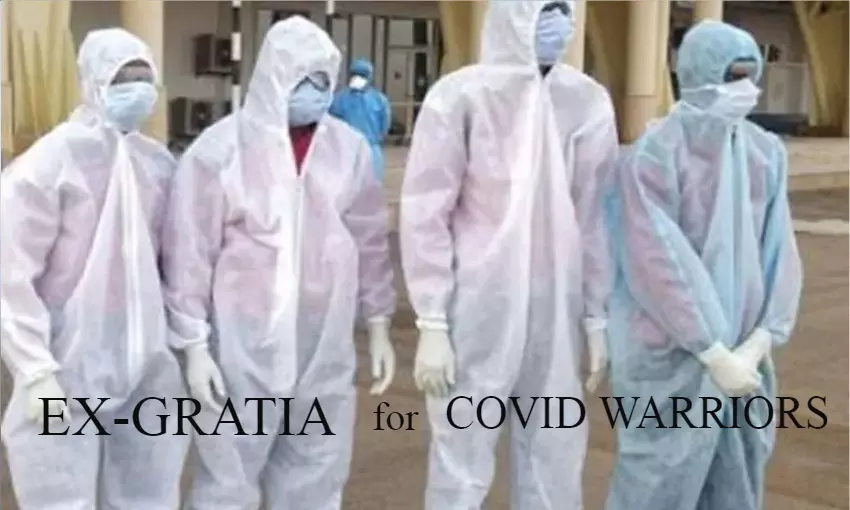 New Delhi: In an attempt to give recognition to the ultimate sacrifice of healthcare workers who died due to Covid-19, Delhi Government, through a recent order has directed concerned officers to timely process cases of ex-gratia payment to families of healthcare workers who have died on duty while treating COVID patients.
The scheme of ex-gratia payment would be made through the Revenue Department, mentioned the order issued by the Health and Family Welfare Department, New Delhi On May 14 2021.

Also Read: Supreme Court dismisses plea seeking uniform ex gratia for COVID warriors

The order stated, "HCW Corona Warriors of all engaged in patient care of COVID patients and it is tragic, but inevitable, that certain cases of deaths have occurred in such HCWs. Recognizing this ultimate sacrifice, the government has approved a scheme of ex-gratia payment to be made through the Revenue Department."
"In view of the sensitivities involved, and in order of convey Government's sense of sympathy and recognition, it is hereby instructed that all such cases shall be processed in a time bound manner so that the proposal can be submitted to Revenue Department for further action within a period of 24 hours," it added.
A copy of the order has been sent to the Chief of the Directorate General of Health Services and the Delhi State Health Mission, and the MS/MD of all the hospitals under the Government of NCT of Delhi.
However, such measures by the Delhi Government is not a new one as the Government had last year announced a similar scheme. Medical Dialogues team had reported that the Delhi government had announced a Rs 1 crore ex-gratia payment of the family of all front-line healthcare workers in case they suffer any fatal mishap while treating coronavirus patients in the capital.