Delhi: Senior RML doctor loses COVID battle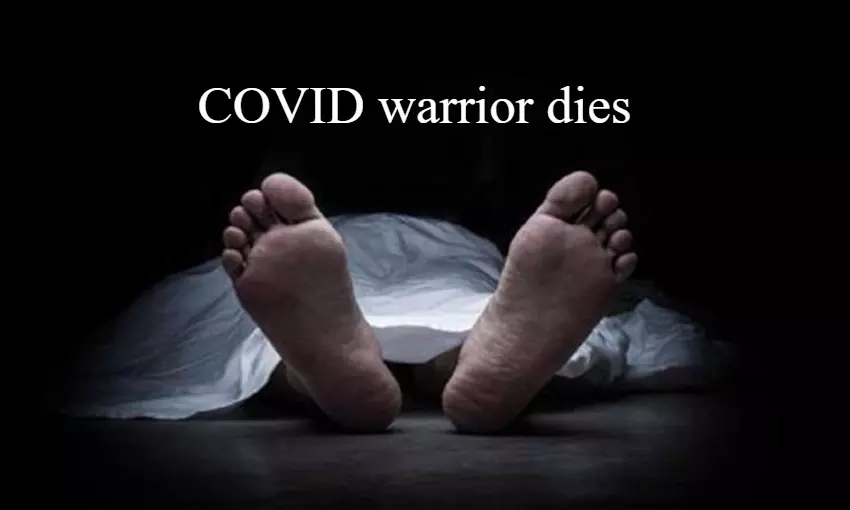 New Delhi: In an unfortunate incident, a senior doctor attached to Ram Manohar Lohia Hospital (RML) in New Delhi succumbed to covid-19 on Wednesday. The doctor has been extending his service as a COVID warrior and his untimely death has brought into the medical community.

The deceased has been identified as a 45 years old Dr. Srimanta Sahu who was a professor at the hepatology department of RML Delhi. He was tested COVID positive about 2 weeks ago and he was undergoing treatment in Manipal Hospital Dwarka.

But his health condition started deteriorating after which he had to be put on ventilator support. One of the doctors of the facility confirmed that despite the best efforts of the doctors Dr. Sahu passed away at 10 a.m. on Wednesday.
According to Times of India, the doctor was showing signs of recovery till about a week ago but he suddenly suffered internal bleeding or bleeding in the brain after which he was put on a ventilator and on Extracorporeal Membrane Oxygenation (ECMO). However, he could not be saved.
The doctor was a native of Odisha and he was a close childhood friend of the Labour Minister Susanta Singh. Grieving over the untimely death of the doctor, the Minister has posted on his social media account stating " My childhood friend Dr. Srimanta Sahu is no more in this world. He breathed his last today at Manipal Hospital in Delhi after battling an epidemic. As a medicine specialist, he was a well-known doctor in Delhi. I still can't believe the news of his death. He was a quiet, friendly, talented student. His death was a personal loss to me. We can't believe he left us so soon. Is God so cruel ??? Dr. Srimanta Sahu was born on January 15, 1933."
He further added that " He was working at Chandigarh PGI Hospital before working at Lohia Hospital. We have studied together from elementary school to plus two (science). All unforgettable memories are still fresh. Don't forget. Today, I am deeply saddened by the loss of a charitable friend like him. May God bless his immortal soul wherever he is. May God give courage and patience to his bereaved family in such a tragic time. My deepest condolences to his bereaved family."
A few days ago a 28-year-old junior resident doctor who also extended his service in Delhi government hospital and another anesthesia specialist at Lok Nayak Hospital also fell victim to COVID-19.
According to
TOI
, in the last 9 months, there are nearly 650 doctors who have succumbed to the disease across the country. According to Dr. Vinay Agarwal who is a member of the Indian Medical Association (IMA) around 30 doctors have passed away in Delhi only due to COVID-19. One of the senior resident doctors at Safdarjung Hospital stated that " the risk of contracting the infection is not our biggest worry. We have chosen to be in this profession and endure the challenges that come with it. But you must understand that our families are at equally high risk to get infected."
Source : with inputs