'Don't take COVID Lightly'- Pregnant dentist appealed to people before succumbing to COVID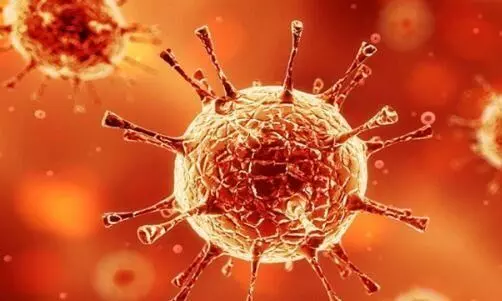 Delhi: "Do not take COVID-19 lightly", appealed a Delhi-based dentist, who was 7 months pregnant and unfortunately succumbed to COVID a few weeks ago. Her husband has recently shared one of her last videos where she narrated her struggle against COVID and urged people to strictly maintain COVID appropriate behaviour.
The 34-year-old dentist was tested positive in April and was undergoing treatment.
According to her husband, on April 21st her oxygen level started dropping and she was immediately taken to the hospital where doctors administered plasma therapy and remdesivir but her health condition deteriorated and she went into labour on April 25th. Unfortunately, the baby had no heartbeat and it died in the womb
. "The baby had died in the womb. Initially, I didn't tell her. But the doctors said we will need to get her to do a caesarean and abort the baby so that it does not harm her," her husband said. Eventually, the dentist could not be saved and she passed away on 26th May.
She was pregnant with her second child.
In order to fulfil the last wish of his wife, her husband has recently posted her last video which was taken on April 17th. The dentist tried to spread awareness regarding the pandemic so that people must not have a casual attitude towards the disease.
While sharing the video, her husband stated, "She was a Doctor herself (MDS in Public Health Dentistry), took great precautions- wearing double, triple masks and even wearing PPE to some places but as destiny would have it, she caught it. Please Please don't take it lightly. It's very painful at the end, I can tell you that."
In the two-minute 20 second long video, the deceased dentist cautioned people stating, "I am making this video with great difficulty. I really want to tell each and everyone who knows me, please don't take corona so lightly. Very bad, very bad symptoms. I am not able to speak. But I really want to convey my message to all." "Please wear mask. Whenever you go outside, whenever you interact with people, outside and at home, for your near ones' and dear ones' safety", she further added.
The grieving husband of the deceased told
NDTV
, "It was in her innate nature to inform people about what precautions they can take. So she had actually made this for our family and friends. But her untimely demise made me post this message to the world so that the world can know that you should not take Covid so lightly." The video has recently gone viral on social media and many have extended condolences to the bereaved husband of the dentist. Indian Association of Public Health Dentists has also expressed grief at the untimely death of the dentist and her unborn child.
Source : with inputs