Fake Medical Registration scam: MCI officials under radar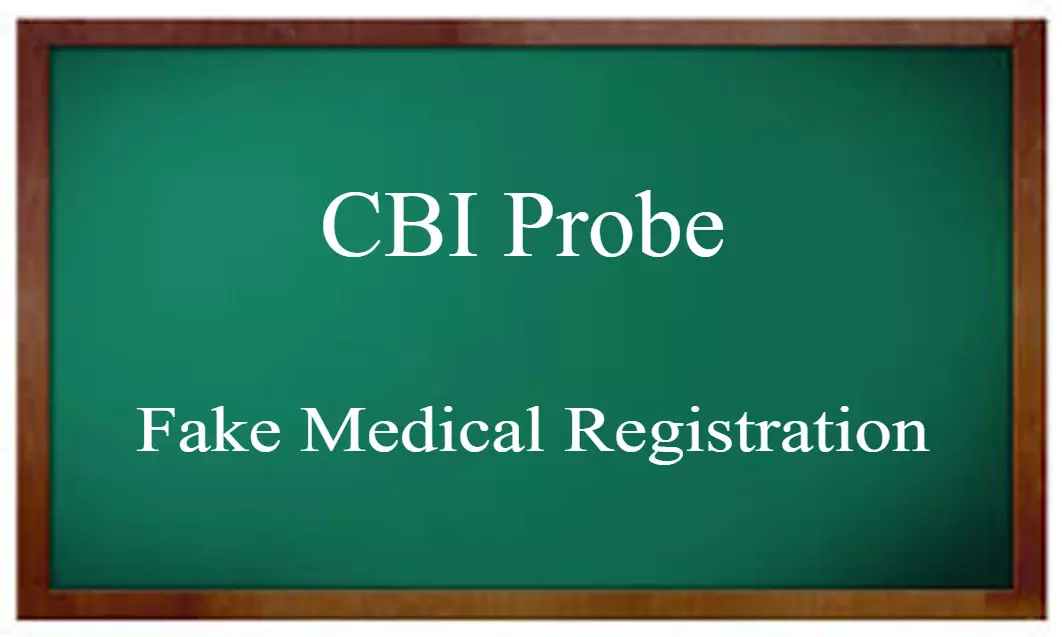 Delhi: In a strict action, the new medical regulatory body has sought a CBI investigation against some of the officials of erstwhile Medical Council of India (MCI) and quacks who allegedly are involved in the fake medical registration scam.
This came after the medical regulatory body received allegations that some of the officials have been involved in issuing fabricated medical registration to unqualified doctors in exchange for money.

Times Now news
reports that one of the senior officials in the MCI informed that there is a group that is allegedly active within MCI and is helping the quack medical practitioners in securing permanent registration though they do not have an authentic medical degree. The quack doctors produced fake medical degrees which they claimed they have achieved from abroad in order to gain the registration.
Previously the Supreme Court instructed Shri Alok Saxena, a 1989 batch IPS officer from UP cadre to take the responsibility of the Chief Vigilance Officer of MCI. After getting the responsibility, the CVO started probes in several cases which had been pending for the last 5 years. Most of the cases dealt with corruption within MCI and 30 such files have been considered by him.
Along with taking several actions, Saxena also recommended a thorough CBI investigation. His own investigation suggested that some of the officials of MCI were allegedly involved in the whole scam of issuing medical registration to quack doctors, reports the daily.
According to his report, these officials had shown gross irregularities within the system and were allegedly forging medical registration.
8 such cases have already been registered by CBI against MCI officials under the charges of corruption, forgery, and committing fraud. The daily revealed that MCI officials who are involved in the illegal activity sought hefty amounts ranging from 25 lacs to 1 crore from the quack doctors to produce their fake medical registration.
A former MCI employee told Times Now news that "As per our departmental level probe, we could make out that such degrees were awarded to people who had fake degrees from abroad. For the purpose, even the FMGE results were doctored by these people. Now the recommendation of the CBI probe might actually prove to be fruitful in identifying the offenders."
Source : with inputs