Former Fortis promoter's wife cheated of Rs 200 crore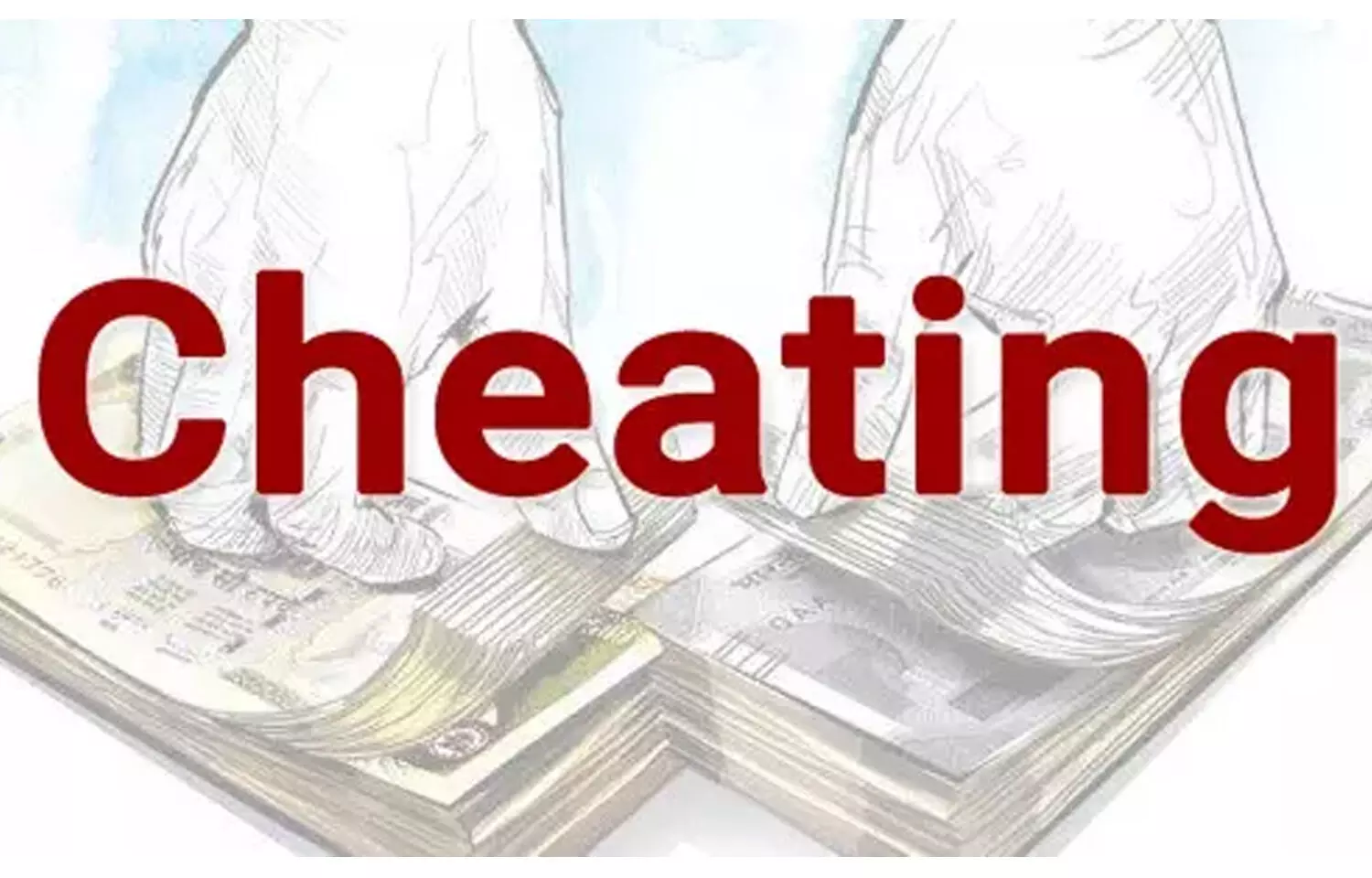 New Delhi: Wife of former Fortis Healthcare promoter Shivinder Singh has been cheated of Rs 200 crores by a high-profile conman posing as Home Ministry official, who promised to help with Singh's case.

The victim, Aditi Singh lodged a complaint against the miscreant with the Special Cell and police arrested inmate Sukesh Chandrasekar from inside Rohini jail in connection with the case. On further investigation, police nabbed two of his associates who had collected the money on his behalf. Later, the Economic Offence Wing (EOW) took charge of the case and arrested three more accused including two Rohini jail officials on Tuesday.
To enlighten on the Singh brothers case, the ex-Fortis Healthcare promoters Malvinder Singh, and his brother Shivinder Singh were arrested by the Economic Offences Wing (EOW) of Delhi Police in 2019, for allegedly diverting Religare Finvest Ltd's money to the tune of Rs 2,397 crore and investing in other companies. The ED subsequently arrested Shivinder and others in a money laundering case on December 12, 2019.
Later the trial court granted bail to Shivinder Mohan Singh but holding that the impugned order suffers from serious infirmities, resulting in miscarriage of justice, the Delhi High Court set aside the order granting bail. The court added that Shivinder Mohan Singh's detention was necessary to unearth the conspiracy hatched and trace the siphoned-off money, which he credited for his personal benefit.
Meanwhile, the wife of Shivinder received calls where the fraudster introduced himself as an Official from Home Ministry. As per recent media reports, the conman convinced her that he could help in her husband's case in exchange for money and secured Rs 200 crores from her. The accused had allegedly contacted the victim's family and stated that they were going to face criminal investigation and he could help them.

Following his usual modus operandi, the accused first claimed that he had contacts with higher officials. Later he himself spoke to the victims as a senior government official. Police have invoked the IPC section of impersonation against him for this offense, reports
Times of India
. After the victim realized that she has been cheated, she approached officials of the Enforcement Directorate and they, in turn, informed Delhi Police commissioner Rakesh Asthana.
Upon investigation, police found Rohini jail's inmate, Sukesh Chandrasekhar to be involved in the matter. " The victim gave phone numbers to a team led by ACP Lalit Mohan Negi and they conducted a raid in Rohini jail on August 7. From Sukesh's cell, they recovered two high-end phones. On his instance, police conducted raids and arrested two brothers who worked for him and collected money on his directions," a senior police officer informed
The Indian Express
.
The case was later transferred to EOW and a special investigation team was organized including 15 police personnel, headed by DCP (EOW) Mohammad Ali.
"During questioning, Sukesh told the police that he was giving money to jail staff, and the SIT later summoned two officials — a deputy superintendent and an assistant superintendent — on Tuesday," an official said. DG (Tihar) Sandeep Goel confirmed that 6 officials of Rohini jail have been suspended post enquiry.
The accused has been involved in some high-profile fraud cases. He allegedly took money from T T V Dhinakaran to bribe Election Commission officials. He also posed as a CBI official to secure money from an MP, reports the daily.
Source : with inputs