LNJP Shocker: Resident Doctor pays man to perform duty on his behalf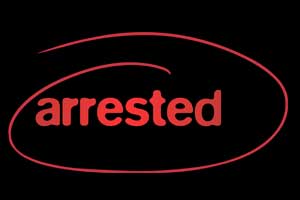 New Delhi: In a shocking revelation, a man performing duties as a junior resident at Lok Nayak Jai Prakash Hospital (LNJP) was found to have been paid by a junior resident doctor to work on his behalf. The accused fake doctor has been arrested by the Delhi Police on Thursday.

The man allegedly hired by the doctor has been identified as Rashid Khan. He was reportedly attending patients in the Covid-19 facility since the hospital has been converted to attend to covid patients earlier this year. The accused doctor who hired Khan was allegedly paying a "salary" of Rs 2,000 per day to the fake doctor.
As per various media accounts, Khan had worked at a hospital earlier and knew the basics of handling patients. He had been asked by the doctor to fill in for him at the hospital and the latter wore a mask to hide his face, said the police. He also used to don a white coat and a stethoscope to avoid suspicion and worked during the doctor's shifts and kept his attendance updated.
It has also now known that the resident doctor, had joined Lok Nayak in September but tested positive for coronavirus in the same month.
According to
The Indian Express
, the hospital staff suspected his behavior and activities after he joined, informed Deputy Commissioner of Police(DCP Central), Sanjay Bhatia. He also stated that the police had asked the doctor to show his ID and remove his mask. When the doctor refused to do that, the staffers called them.
The DCP continued to say that they found out Khan was coming to the hospital every day and taking care of patients. He was using the doctor's ID — and he confessed to the police that he was getting paid to come to the hospital every day, reports The Indian Express.
Also Read - MP Shah Medical College Professor Arrested For Bribery, Sexual Harassment
"We are conducting an inquiry into the matter. The case involves a junior resident doctor. Because the impersonator was wearing PPE most of the time, we are yet to ensure how often he worked in place of the doctor. This is a very serious matter and the strictest possible action will be taken against the culprit," said a senior official from the hospital to TOI.
Khan has been registered against a case at the IP Estate police station while the doctor is being searched for by the police for his role in the matter.
Source : with inputs