Medical Superintendent of COVID facility calls sudden transfer to Bhawan Mahavir Hospital 'arbitrary', moves letter to L-G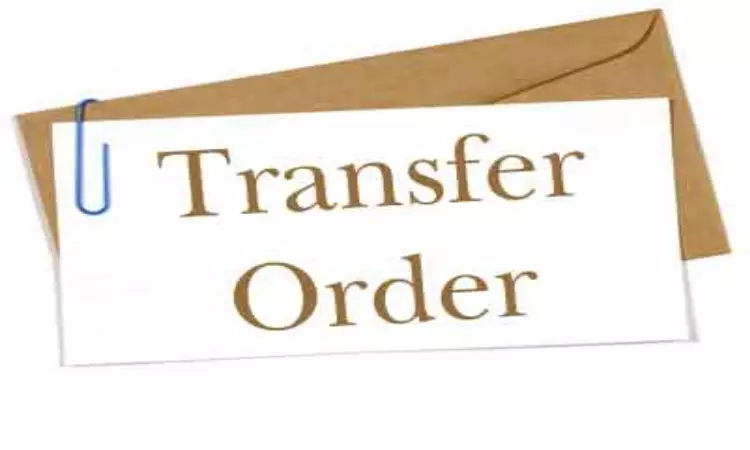 Delhi: Controversy erupted after the Medical Superintendent (MS) of Deep Chandra Bandhu hospital was arbitrarily transferred from his post amidst the pandemic.

The move by the Government has been severely condemned by the medical fraternity while the MS,
Dr Vikas Rampal
has submitted
a representation to Lieutenant Governor Anil Baijal alleging
that his service as a COVID warrior has been totally ignored and instead he was abruptly transferred. He also called the move 'arbitrary' and opposed the decision.
This came after
the doctor received his transfer letter
on August 6
and was appointed as the Chief Medical Officer (CMO) at Bhawan Mahavir Hospital. As the hospital comes under the Delhi government and any transfer and posting related decision is to be made by the LG, the doctor decided to send a representation to LG himself.
In the representation to LG, he mentioned that he dedicatedly surrendered to
the 200-bedded hospital that was completely declared as COVID-19 facility in May; wherein; he
started extending his services day and night to handle the increasing number of the patient received by the hospital. The doctor also mentioned that he had maintained working in the hospital ensuring treatment for all the patients despite the limited facilities provided by the hospital authority, adding that he chose to stay back at such a crisis when his contemporaries opted to step out.
As per a recent media report in TNIE, in his letter, the doctor highlighted that "The arbitrariness is born by the fact that it is a single order which reflects that it is not a routine transfer posting. This has been done despite there being no complaint against me and it appears to be a punishment for my good work, which has had a demoralizing effect. Such action breaks the morale of an honest officer and is against the spirit of the message of the Prime Minister regarding corona warriors. When many of my contemporaries had opted to move out, I chose to serve humanity at the age of 61 and with severe diabetes."
"As centralized air conditioning was unconducive in COVID hospitals, I ensured that each ward was provided air conditioning through the installation of split ACs on a war footing. The hospital has the lowest mortality rate. Despite being a 200-bed hospital, it has 15 ICU ventilators out of which eight were procured during the pandemic," he added.
A copy of the letter has been also sent to Union Health Minister Harsh Vardhan and Delhi Health Minister, Satyendar Jain.
The sudden transfer of a COVID frontline worker just 8 months before his retirement has been criticized by the medical community. Many of the doctors had severely criticized is moved by the government some of them even called it 'disgraceful'.

@ArvindKejriwal @Ch_AnilKumarINC @drharshvardhan
I stand against the extremely wrong decision taken against MS Dr. Vikas Rampal. Instead of thanking and praising him the negligence shown towards him is extremely disgraceful. We must all appreciate his brilliant managing skills.

— aishanya sangwan (@SangwanAishanya) August 10, 2020
@ArvindKejriwal @Ch_AnilKumarINC@drharshvardhan why corona warrior Dr Vikas Rampal has been demoted and transferred who was doing remarkable job in COVID19 hospital Deep Chand Bandhu as MS. This is the gift to a doctor by administration and government. Wow we should clap😠😠

— Dr Sudhanshu Singh (@DrSudhanshuSin3) August 7, 2020
Source : with inputs