Union Health Minister draws flak over photo with ailing Manmohan Singh at AIIMS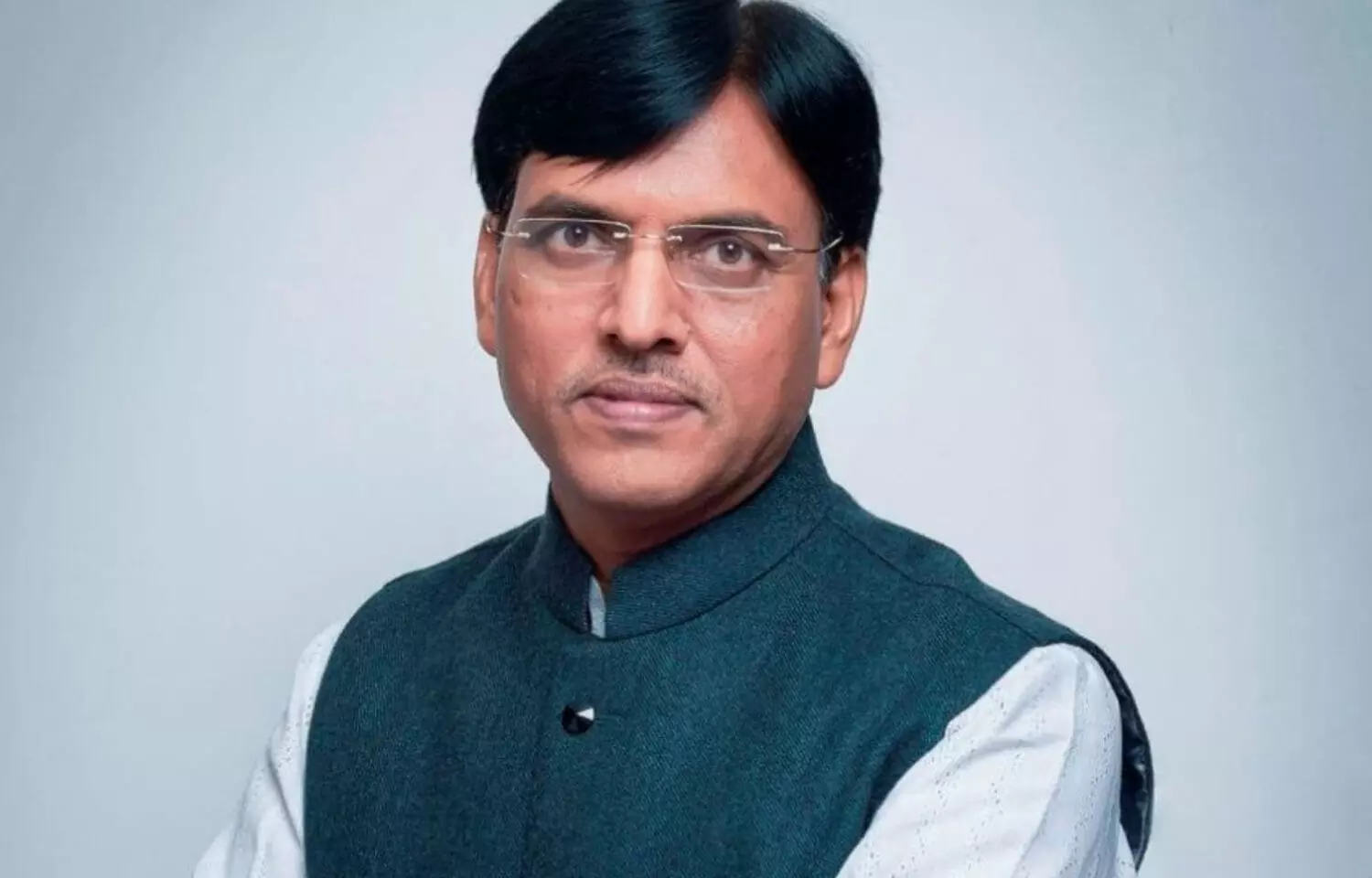 New Delhi: Union Health Minister, Mansukh Mandaviya has been bashed for visiting former Prime Minister Manmohan Singh in the All India Institute of Medical Sciences (AIIMS) along with a photographer, who clicked pictures of ill ex-PM and Mandaviya inside the hospital's ward despite the family's objection.

The incident has brewed controversy and the Minister's act has been questioned and criticized.

Mandaviya on Thursday morning had visited the All India Institute of Medical Sciences to meet and enquire about the health condition of former Prime Minister. Manmohan Singh was admitted to the AIIMS on Wednesday evening after he complained of fever and weakness.
However, the family members of the former Prime Minister has objected to the photo, sources told IANS.
Also Read: Announcement on flights, trains to mark 100-crore Covid-19 doses: Mandaviya
"It was nice of the health minister to express his concern and visit him at AIIMS. However, the family was in no state to be photographed at the time. My mother [Gursharan Kaur] insisted that the photographer should leave the room because of the fear of infection due to which there is restricted entry to the room but she was completely ignored," Daman told The Wire.
"The family was naturally very upset because of it. We are trying to cope in a difficult situation. My parents are elderly people. Not animals in a zoo. Their request for privacy should have been respected," she added.
Meanwhile, the Congress on Friday demanded an apology from Health Minister.
"Everything is a 'Photo Op' for BJP. Shame on Health Minister, who made a visit to meet Former PM in AIIMS, a ugly 'PR Stunt' this is. Negation of every ethical norm, Breach of EX PM's privacy, Insult of established tradition, Reflects absence of basic decency. Apologise Now!" party's chief spokesperson Randeep Singh Surjewala said in a tweet.
Singh is learnt to have dengue. His daughter, Daman Singh, stated that he is stable but considering his age and the illness, his immunity is low.
Presently, Singh is being treated by a team of doctors under the guidance of Dr Nitish Nayak. An AIIMS official told IANS that Singh's health condition was "improving now from the infection caused by fever".

"Former Prime Minister Dr Manmohan Singh is improving now. He is on IVs to address the weakness," he said, adding that Manmohan Singh was not on ventilator support and his health condition was recovering gradually.
Also Read: Union Health Minister steps in to probe Rs 1.8 crore COVID bill levied by Max Hospital
Source : with agency inputs