Alleged mismanagement, red-tapism: Gujarat Senior doctors opting for VRS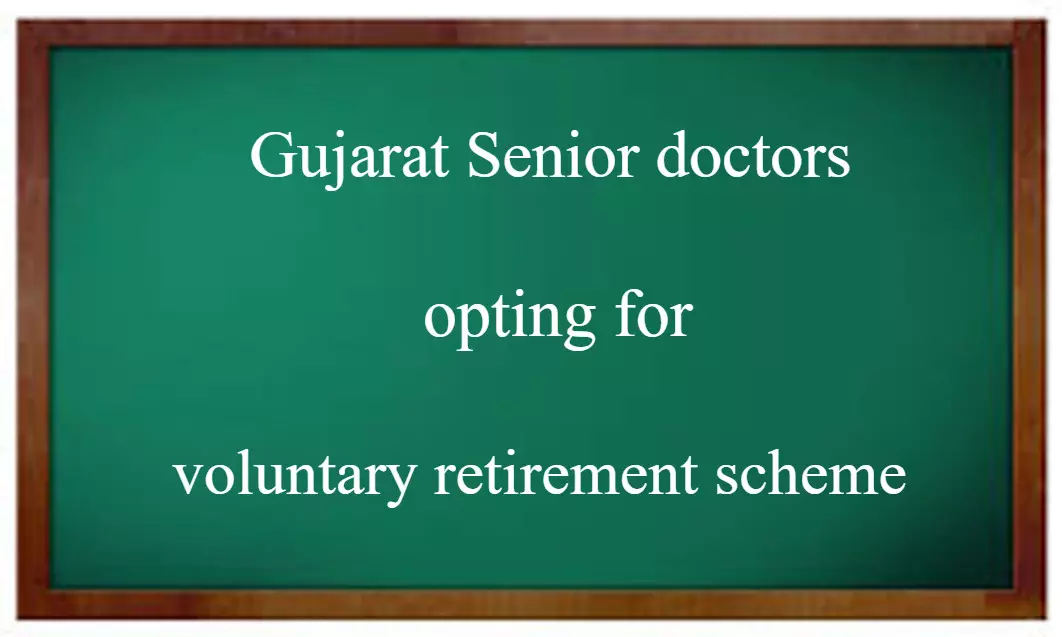 Gujarat: Distressed by the alleged mismanagement and red-tapism of the authorities, a number of senior doctors in Gujarat are allegedly opting for VRS (Voluntary Retirement Scheme).
Many of the doctors who have opted for VRS have been serving in the medical education department of Gandhinagar for several years now. They have allegedly complained about a non-cooperative working ambience as most of their requests made to the Gandhinagar officials often go to deaf ears. Moreover, they have to face inexplicable transfer orders and the authorities do not pay proper attention to their issues and treat their complaints with indifference.

Also Read:ACPUGMEC releases Important Instructions for MBBS, BDS Candidates on Round 2 refund process

According to the
Mirror
, the senior doctors who you have applied for VRS include well-recognized personalities like Dr. J V Modi, GMERS CEO Dr. AD Desai. After taking VRS some of the doctors like Vadnagar medical college superintendent and dean Dr. Nilesh Shah have decided to continue their private practice, while others such as Patan medical college's Hod (surgery) Dr. H D Palekar, who was transferred to Vadnagar, decided to leave after being dissatisfied and joined a private medical college in Ahmedabad.
Many of the senior members of the medical fraternity are expressing their concern over the situation and are laying stress on the importance of making immediate fresh recruitments or the medical sector of Gujarat may face a shortage of medical teachers and experts in the near future.
The doctors have claimed that despite their several requests to bureaucrats in Gandhinagar for making arrangements of essential equipment, medicines, and other supplies, their requests are not given proper importance. The equipment is often supplied after a long delay.
Even, the hospitals which have adequate equipment often suffer from a shortage of expert cardiologist and gynenacs as many essential faculty posts are lying vacant and yet the authorities concerned are shockingly not cautious enough about it.
According to Mirror, commenting on the issue of senior doctors preferring VRS, some of the doctors explained that the process of leaving a government job takes almost three months while a doctor opting for VRS will only have to serve one month notice period.
The Medical Education Department has six medical colleges and hospitals in Ahmedabad, Vadodara, Surat, Rajkot, Jamnagar, and Bhavnagar and there are almost 1700 doctors employed there which includes professors, associate professors, assistant professors and several other senior posts.
Many of these doctors have complained that they had to face inexplicable and arbitrary transfer orders and are often deployed to any of the 13 self-financed medical colleges run by Gujarat Medical Education and Research Society (GMERS).
The doctors are not happy about such transfers and many of these orders are often meted out allegedly as punishment. Such transfers would often create great professional problems for the medical professionals and they often decide to exit under such circumstances, reports the daily.

Source : with inputs