Gujarat: Alternative medical practitioner booked for prescribing allopathic drugs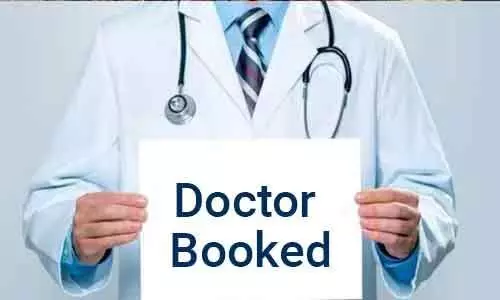 Gujarat: In a case of alleged quackery, an Ahmedabad based alternative medical practitioner has been booked by the Dholka rural police under the charges of prescribing allopathic medication without proper medical qualification.
The accused has been identified as a 65-year-old who was running a clinic in Badarkha village in the rural areas of Ahmedabad and claimed that he is a registered alternative medical practitioner; however, after the police raided his clinic, they found stocks of allopathic medicines but the doctor failed to provide the officials with any proper certification of being eligible for prescribing allopathic medication.

This came after doctor Shubhash Gandhi Prajapati, the Medical Officer at Chaloda village PHC in Dholka taluka secured information that a quack doctor was prescribing allopathic medicine to the villagers without proper qualification.
Ahemdabad Mirror
reports that fter that the Taluka Health Officer, Dr. Munira Master was informed and acting on the information, he immediately initiated legal actions.
He informed the Dhokal rural police officials regarding the matter and the police paid a surprise visit to the clinic and conducted a thorough search on the premises of the doctor's clinic. The police seized 44 kinds of allopathic medicines, syrups, instruments in the clinic which were worth a total of rupees 29338.

When asked to provide them with his medical registration number, he showed the medical registration during the inscription with an inscripotion stating 'Legality and Validity of the practice of Alternative Medicines' issued on July 8, 2003, allegedly by the Indian Board of Alternative Medicine, reports the daily.However, there was no proof that the doctor gained the certificate from any valid institution for prescribing allopathic medicines.
practisingHe also failed to prove himself a registered medical practitioner with the Gujarat Medical Council. Hence the accused doctor has been booked by the police under sections of 30 and 33 of Gujarat Medical Practice Act 1963.
Source : with inputs