Gujarat deploys MBBS, BDS, BAMS, BSc Nursing students into COVID fight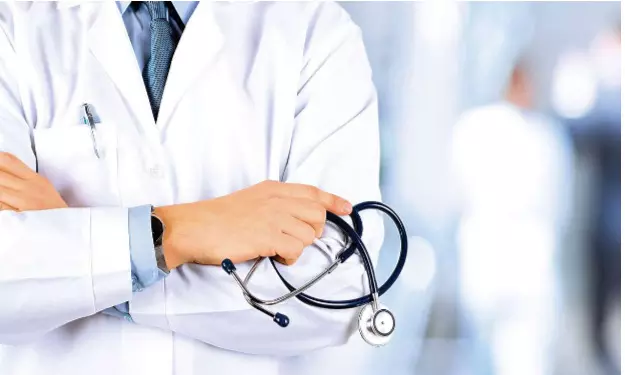 Gujarat: At a time like this when all the state governments are forming separate strategies to ensure sufficient availability of workforce amidst pandemic, the Gujrat State Government has decided to deploy the students of MBBS, BDS, BAMS, BSc Nursing and other paramedical courses in the workforce.
The decision has been taken considering the increasing number of COVID cases in the state and accordingly, a notification has been issued in this regard by the health department.
The government instructed that undergraduate medical students will be assigned duties in COVID facilities. The government notice stated that to prevent the COVID-19 pandemic, students of the state government's medical and paramedical colleges, medical colleges associated with the Gujarat Medical Education Research (GMERS), self-financed medical colleges and grant-in-aid institutions shall be trained on various subjects related to COVID care and management by nodal officers of dedicated COVID hospitals, taluka health officers or medical officers and microbiology department in charge. Second and third-year students studying MBBS, BDS (dental), BAMS (ayurvedic medicine and surgery)/ BHMS (homeopathic medicine and surgery), B.Sc (bachelors of science) in nursing and microbiology, GNM (General Nursing and midwifery) and physiotherapists will also be trained. The training duration shall range from a day to five.
In the notice, the government also instructed that the medicos have to go through a training procedure before being employed in COVID facilities as COVID assistants. This step will add 1 lakh medicos in the fight against COVID. Following the training module MBBS, BDS, and BSc nursing students are also roped in to fight against COVID.
In the training program, the students will be trained in several areas connected with pandemic management.
TNIE
recently reported that the areas of training will include sample collection, packing, and transportation, nursing, Critical Care, surveillance and supervision, giving care to those in home isolation, and providing psychosocial care as well. However, the final year students will only have a 5 day training period which will enhance their sense of clinical management of COVID-19 and will make them aware of the infection prevention and control protocols. The medicos will be working on Nodal Officer at dedicated COVID-19 hospitals.
The medicos are not quite happy with the government's decision, especially considering the fact that the Gujrat government has recently announced the schedule for PG medical examinations which is going to be held next month.
The aggravated medicos have aired their concerns via social media platforms and expressed their dismay at the government's decision. One of the medicos posted the picture of the order stating that its against MCI directives.

Gujarat Govt. orders against the MCI directives. For first year, second year, third year and final year MBBS, BHMS, BAMS students without stipend, PPE, facilities, etc. Hope all medical and para medical students come together and oppose this step. @IMA_MSNIndia pic.twitter.com/iqYCZfsqcQ

— Neel Joshi (@neeljoshiii) July 17, 2020
Source : with inputs