Gujarat faces doctor, medical teacher shortage, issues ad for 175 vacant faculty posts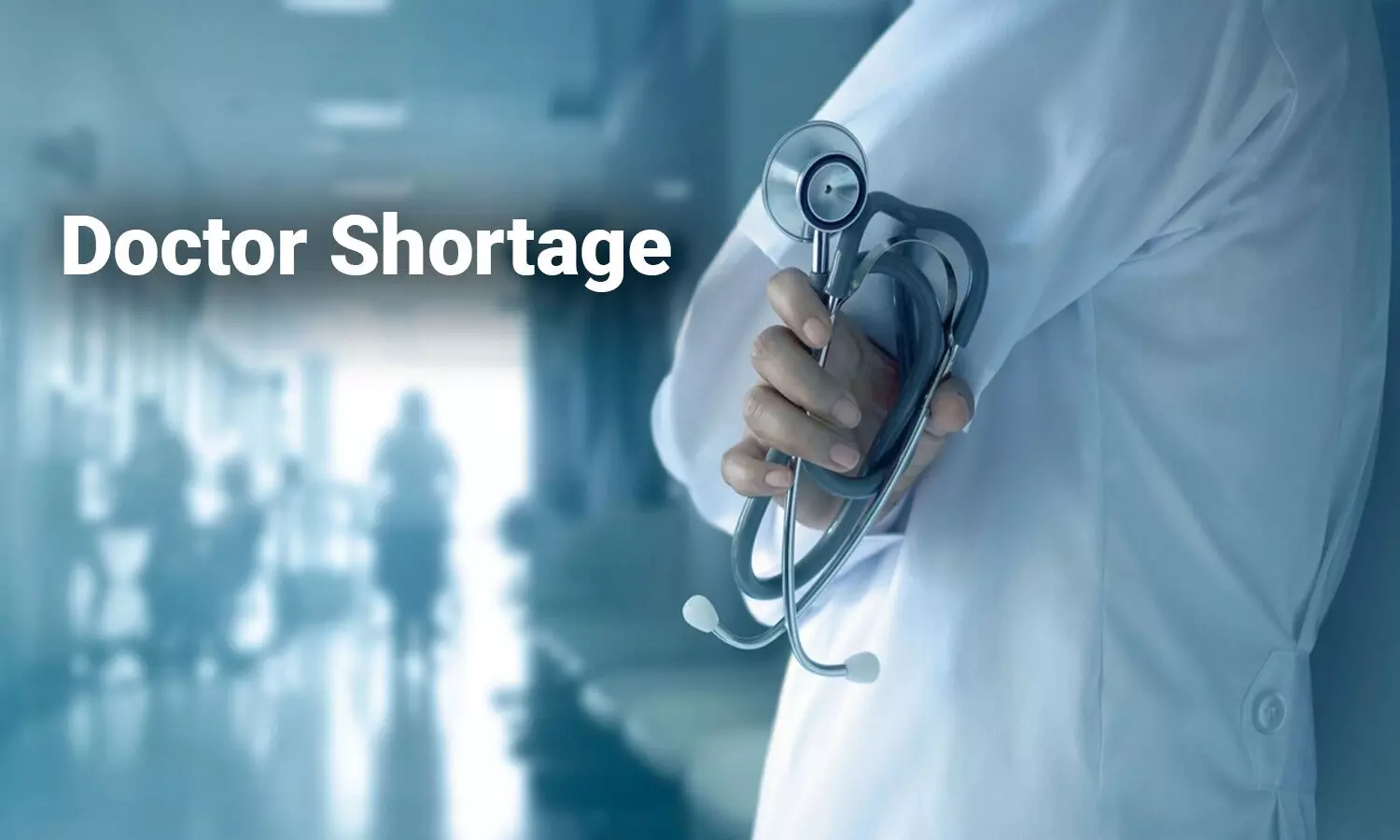 Ahmedabad: Grappled with a shortage of doctors and medical teachers amid the ongoing Covid-19 pandemic, the State Government of Gujarat has been struggling to meet the growing demand for doctors and medical teachers for almost a year now.

Despite several advertisements made by the government after the COVID-19 outbreak regarding the employment of contractual based doctors and medical teachers, many of the seats have remained vacant.
As per a recent report by the Times of India, after the COVID-19 outbreak, the Gujarat government advertised for 790 posts of medical teachers to deal with the inadequacy of staff in health departments across the state.
Prior to this, two advertisements regarding the recruitment of medical teachers were already rolled out, however, they did not fetch any positive response. In the first recruitment drive for 215 posts, only 95 joined, while, in the second drive, 40 doctors accepted the positions of medical teachers.
Now, the Gujarat government has once again issued its third advertisement for 175 posts for medical teachers in government medical colleges.
Read also: Gujarat Govt Cancels Diwali Vacation For All Medical Teachers, Association Sees Red
While commenting on the matter, the dean of the BJ Medical College Pranay Shah told TOI that recruiting the senior faculty is the hardest. He added, "We have got only 38 faculty members against some 100 vacancies." Sola Civil Hospital only got 22 teachers for its 50 vacancies, added the daily.
Not opening up about the vacant positions in the college, Gujarat Medical Education Research Society (GMERS) CEO Ajesh Desai informed, "There are 125 doctors who have joined for clinical teacher positions in GMERS colleges."
The in-charge of medical education in the state health department, Girish Parmar, also didn't talk about the vacancies. He, however, mentioned that almost 200 people have accepted the offers.
Read also: Non - MBBS Teachers Ceiling Reduced From 30 Percent To 15 Percent In New NMC Regulations
Source : with inputs