Gujarat: Godhra Medical College gets Centre's approval, 100 MBBS seats to be added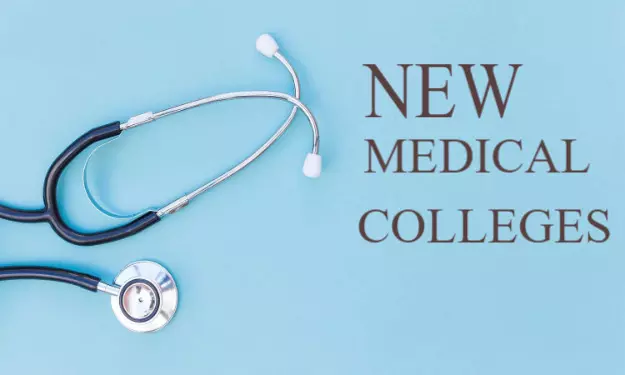 Gujarat: Bringing good news for MBBS aspirants in the state, Godhra Medical College has recently secured a nod for its construction from the Union Ministry of Health and Family Welfare on Saturday.
The Deputy Chief Minister Nitin Patil confirmed that the Central government has reserved Rs 325 crores for the construction of the new medical college and the up-gradation of the district hospital in Godhra.
This is going to be the 33rd medical college and it will increase the number of seats for medical students to 6000 in the state. 100 MBBS aspirants will be allotted seats at this institute from this year on.
Also Read:MCI mulls allowing private hospitals offer standalone PG Courses with prerequisite of MBBS courses

Talking about the budget, Mr. Patil informed that of the total 325 crores, 60% of the total expenditure will be paid by the central government while the rest will be arranged by the state.
"This year, 100 more medical students will get an opportunity to enroll in MBBS program in this new college," Mr. Patel told The Indian Express. He also informed that the institution will start accepting students following the current year.

Commenting on the establishment of the new medical college, he also stated that the state government previously put forward proposals for 3 GMCS out of which one has finally secured the approval of the central government, and the rest of the two medical colleges of Morbi and Khambhaliya are still waiting for approval. He also informed that in order to support the formation of a new medical college, the capacity and efficiency of the district hospital will also be upgraded and it will be converted into a 300-bed hospital.
Authorities have already granted 20 acres of land in the Pachmahal district of Gujarat for the construction of the hostel and other buildings. Many have appreciated this step of the government as it will ensure improvement in health care in the state.
Source : with inputs