Gujarat: No Bail for Two Doctors Arrested In A Case Of Bribery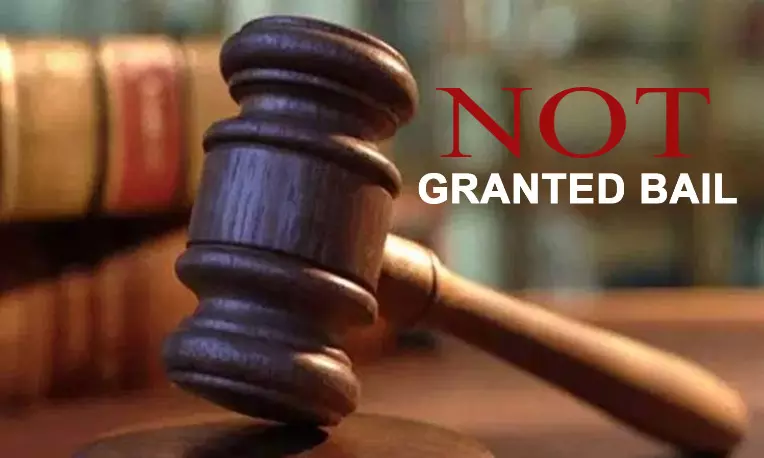 Ahmedabad: Following the arrest of 2 Resident Medical Officers (RMO) attached to Sola Civil Hospital in Ahemdabad, now a special anti-corruption court on Tuesday has refused to grant bail to one of the RMO's who has been involved in the case.

Two doctors of the facility were previously placed under arrest by the Anti Corruption Bureau under the charges of corruption and bribery. A few days ago the court has also refused to grant bail to the other doctor who was involved in the whole case.
Both the doctors were serving as medical officers who have been responsible for looking after the hospital's administration. ACB brought down the two doctors acting on a complaint where it was alleged that the two medical practitioners demanded a bribe of Rs 16 lakh in order to sanction the canteen bill and extend catering contracts.
Previously Medical Dialogues team reported that the complainant informed that the bill amounted to as much as Rs 1.8 crores as his brother served food to COVID-19 patients and staff of the hospital as well for the past four months. The complainant had informed the officials that they had already been compelled to provide rupees 10 lakhs to both the officials in the past. The doctors again demanded Rs 8 lakhs, under such circumstances, they approached ACB authorities.
The ACB officials had allowed the complainant to approach the doctors as he was supposed to pay the remaining amount in the RMO's office so that they can be caught in action. The complainant alleged that initially, the accused demanded a 30% cut to clear the bill. But later they suggested that he should pay rupees 16 lakhs as commissions.

The two accused doctors were caught in action and were booked under sections 7, 12, 13(1) and 13(2) under the Prevention of Corruption (Amendment) act.
They were presented before a special additional sessions judge in Mirzapur court and the accused were given a five-day remand. Now, according to a recent media report in
Times of India
, the accused doctors separately applied for bail in a special anti-corruption court. However, the court refused to grant bail to the doctors.
Source : with inputs