2 medical students of PDU Medical College drown in check dam in Rajkot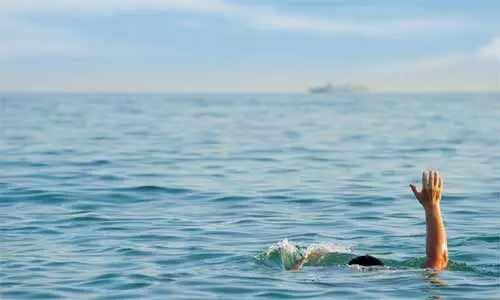 Rajkot: In an unfortunate incident, two medical students attached to Rajkot's PDU Medical College drowned in a check-dam near Khisara village in Lodhika late on Saturday evening.

The bodies were fished out by fire brigade personnel. It was speculated that the medicos went there to take a bath but drowned.
One of the deceased has been identified as a 30-year-old final year PG student. He was pursuing M.D. in Pathology in
PDU Medical College
. The medico was a native of Shyamlaji in North Gujarat. His parents live in Ahmedabad while he used to stay on the PG Hostel situated on Jamnagar Road.
Meanwhile, the other deceased was a 26-year-old MBBS student. He was a resident of Ghumli village in Maliya-Hatina taluka of Junagadh. He was the youngest of four siblings.
The two medicos drove on a bike to Khirsara last Saturday evening. They reached the check dam of the river situated near the Khirsara-Motavada road. As per a recent media report by
Times of India
, the duo then jumped into the water after which they drowned. On Sunday morning, a passerby spotted their belongings and the bike on the road and also saw one of the doctor's body floating after which the person immediately informed the fire brigade personnel, reports
Gujarat Samachar.
After being informed, Lodhika police rushed to the spot. The two dead doctors were immediately identified as icards were found on the banks of the check dam. The bodies of both the doctors were shifted for postmortem after the police reached the spot and took necessary action.
Two mobile phones, a bag with clothes, two purses, an iCard, etc. that belonged to the deceased was spotted on the road and it was speculated that the medicos wanted to take a bath in the river but later they drowned.
"Fire brigade personnel fished out both bodies from the check-dam after searching for an hour," said police.
The deceased doctors were buried in their hometowns.
This is second such incident of Rajkot in one week where medicos passed away. A few days ago, four Homeopathy students of Rajkot Homeopathic Medical College succumbed to death in a tragic car accident that took place on the outskirts of Rajkot city. One other student was critical after sustaining severe injuries in the accident.
Source : with inputs