Gurugram Health Dept issues fresh advisory in wake of surge in Covid cases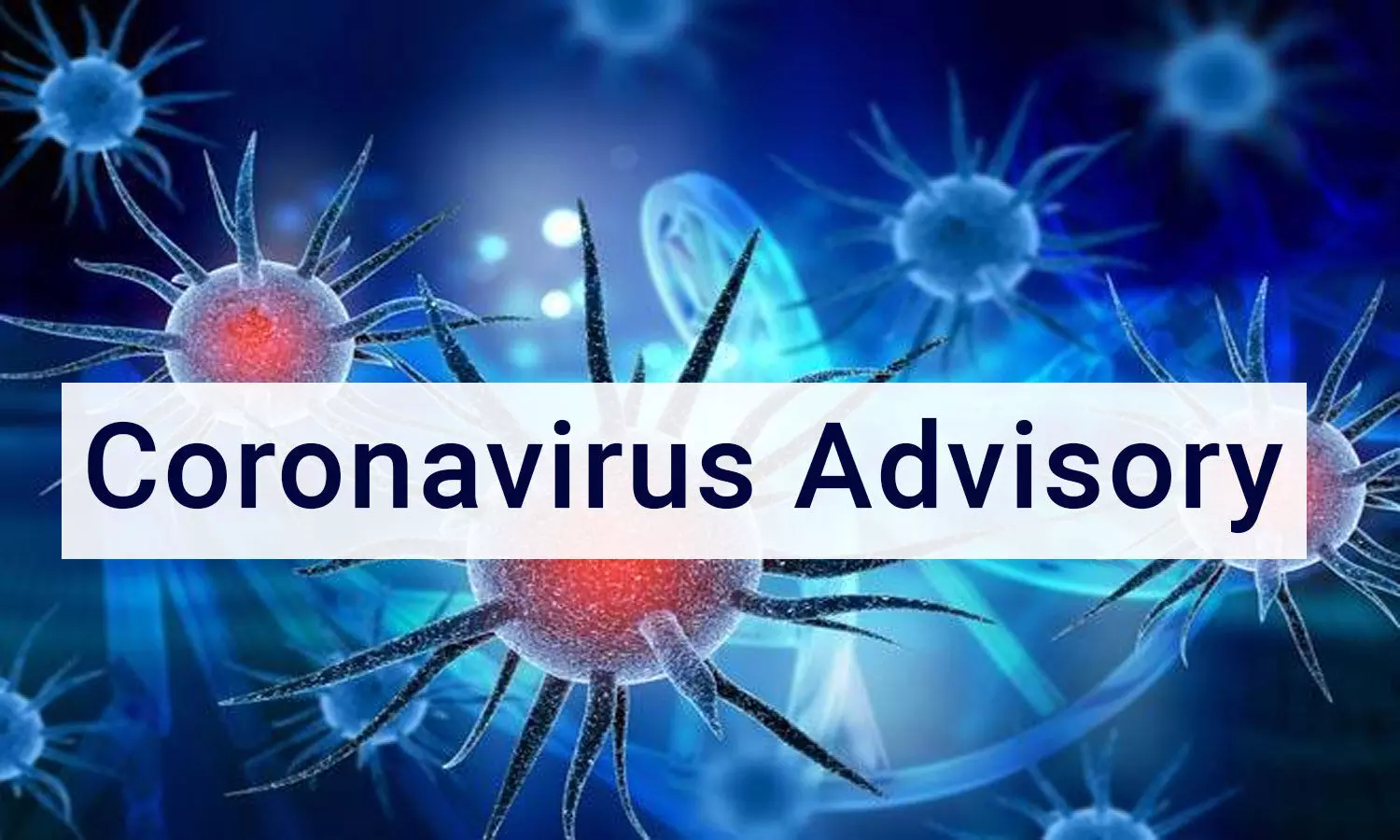 Gurugram: With the rapid surge in COVID cases, the Health Department, Gurugram has issued a fresh advisory and adopted strict measures to impose COVID appropriate behaviour to combat the pandemic, including work from home where possible, work staggering in industries, wearing face coverings, following social distancing.
The health advisory has been issued by the Gurgaon Civil Surgeon who stated that after the news of vaccination, people have not been following Covid appropriate behaviour. Accordingly, some measures need to be undertaken immediately to combat this pandemic.
The number of COVID cases reduced in the City during December, however, a "rapid surge" was seen in March. In April more than 600 cases and around 500 cases on daily basis were noticed.
Reasserting the importance of wearing face-covering and masks in public places, at work, and during transport, the advisory mentioned that a penalty of Rs 500 will be imposed as a challan amount for those not wearing a mask in public. Moreover, the method of face mask-wearing must be proper, it must cover the nose, mouth. It should not be just lying on the chin. The only way of protection is masks and social distancing. Maintaining a distance of 6 feet (2 gazz ki doori) in public places have been made compulsory.

Further, shops will ensure physical distancing between customers. All crowded places, malls, Sadar bazaars will ensure social distancing and face coverings. Spitting in public places is made strictly prohibited.

The department has also encouraged "work from home" practice wherever possible and suggested "work staggering" in industries. Furthermore, the provision of thermal scanning, hand wash, or sanitiser must be ensured at all entry and exit points. Frequent disinfection of workplaces must be carried out.
" Frequent sanitization of common facilities, workplaces, and all points which come into human contact e.g. door handles etc will be ensured, including between shifts. Responsibility of incharge will be fixed to maintain social distancing", added the advisory.

People above 65 years of age, those with comorbidities, pregnant women and children, have been advised to take necessary precautions.
"Do not move out of home unless until some unavoidable circumstances," the advisory suggests.
Moreover, to regulate crowds in public places and gatherings, strict enforcement will be done by the district administration.

The advisory also mentioned, " Vaccination against COVID-19 in the present scenario is very crucial to breaking the chain of transmission. So all eligible persons (more than 45 years of age from 1* April 2021) are advised to get vaccinated." Other than placing importance on vaccination, the use of the Arogya Setu app on mobile phones is also encouraged to " facilitate timely provision of medical attention to those individuals who are at risk."

The advisory also directed all the symptomatic persons or contacts of positive persons to quarantine and get tested. The home isolation calling team and visiting team will take care of all persons in home isolation. It further mentioned, " Gathering in open spaces is allowed only up to 500 persons with social distancing and mask-wearing. In indoor places, 50% of indoor capacity is allowed with a maximum of 200 persons. A gathering of 50 people is allowed at the funeral.