Haryana alters nomenclature of pharmacist posts of health dept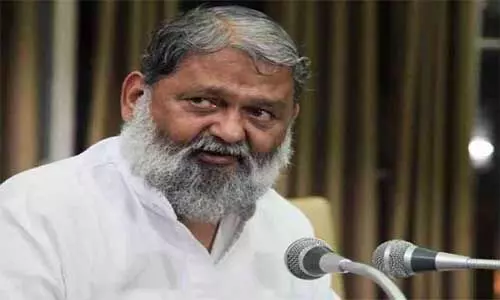 Chandigarh- Haryana government on Tuesday changed the nomenclature of the post of Pharmacist, Senior Phamiacist and Chief Pharmacist of the Health Department.
According to a government notification, Pharmacist, Senior Pharmacist and Chief Pharmacist have been re-designated as Pharmacy Officer, Senior Pharmacy Officer and Chief Pharmacy Officer respectively.
Read Also: Haryana Health Minister confirms FIRs against 11 sanitizer brands after samples fail quality test
There will be no change in their duties and responsibilities, the government said.
"No other benefit including financial benefit shall be admissible after a change in designation," it said.
Haryana Health Minister Anil Vij said that this move of the government will "enhance the respect" of pharmacy employees.
"This has increased the respect of about 1,800 pharmacy employees working in various health centres of the state. Apart from this, we are in process to meet their other demands," he said in a statement.
Read Also: Haryana: GMC withdraws decision to hold on-campus practical classes for first-year MBBS medicos
Source : ANI