Haryana govt issues suspension order against doctor who died 5 months ago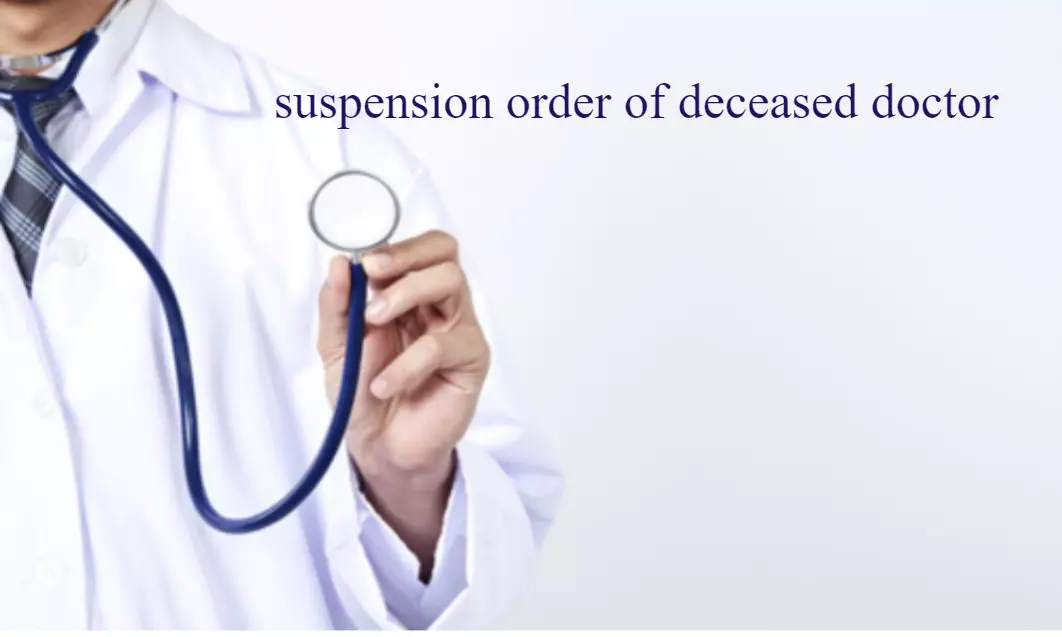 Haryana: In a bizarre incident, a suspension order has been released by the State health department against one of the medical officers who reportedly passed away 5 months ago. The incident has raised several questions on the efficiency of the health department and its activities.
While issuing the suspension order the deceased doctor has been instructed to report to a nuh headquarters. In the order, the civil surgeon office at nuh is also instructed to constitute charges against the doctor under Rule 7 of the Haryana Civil Service (Punishment and Appeal) Rules within 15 days.

However, to the utter shock, the doctor in question has already passed away on April 22nd. Admitting to their mistake, the Director-General Dr. Suraj Bhan Kamboj informed
The Tribune
that it was a genuine mistake and the suspension order will be withdrawn immediately.
He further informed that action was taken against the doctor following the instruction of the Hisar Court but the suspension order could not be issued amidst the pandemic and due to some protocol lapses involving two branches. Subsequently, the process of suspension started and by the time it was issued the doctor already passed away.

The suspension order was released in connection with a case where the Hisar Court sought a probe against the doctor stating that he allegedly appeared in the court in order to give his testimony under intoxicated condition.
The Medical Dialogue team previously reported that the doctor of the Civil Hospital appeared to be intoxicated, prompting the judge to order an immediate medical examination of the concerned doctor. The judge noted that the doctor was in no condition to stand properly and stated "He appears to be in an inebriated condition so the chief medical officer is directed to get him medically examined and to report regarding the consumption of liquor if any."
Following the court's order, a medical board was formed and the report was submitted. Soon after considering the report, the judges mentioned that the opinions of the doctors seemed to be biased, and an attempt to save their fellow colleague. Following this, on the 15th of September, the three doctors were suspended. But after the intervention of the Haryana Civil Medical Services (HCMS) Association that protested against the decision, the suspension was revoked.

Source : with inputs