PGIMS Rohtak Doctor suspended for Dereliction of Duty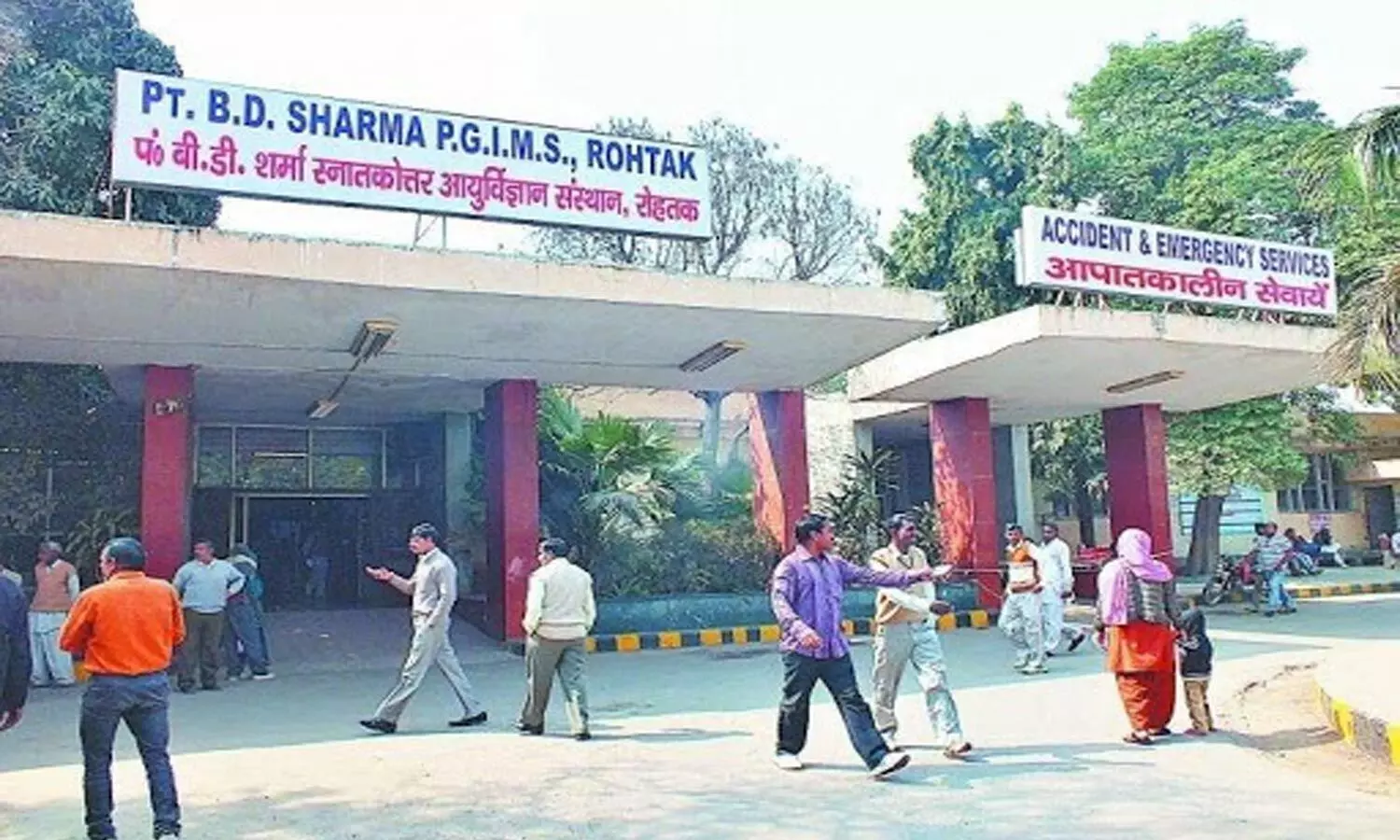 Haryana: A doctor at Postgraduate Institute of Medical Sciences Rohtak (PGIMS) is now facing the heat on account of being absent during duty hours. The executive council at the hospital has reportedly suspended the casualty medical officer on the charges of dereliction of duty as he was not present on his assigned duty hours when an injured patient apparently, a veteran Congress leader Chandrawati was rushed to the facility.
According to the reports, the 92-year-old Congress leader Chandrawati fell down in her residence sustaining a severe injury on her hips. Her family took her to PGIMS and she was brought to the casualty facility of the institute immediately but the CMO, in charge of the casualty wing was not present there.
ALSO READ: Andhra HC allows suspended Anaesthetist to leave mental hospital
As the family asked for, the patient was not provided with a VIP room in PGIMS as no such room was available because all the VIP rooms have been converted into isolation Quarantine facility due to the COVID-19 crisis. Later, she was shifted to a private hospital.
According to the official sources, Dr Kuldeep was the doctor in charge of the casualty wing at that time but he was not present in his assigned duty. Dr Sandeep, Deputy medical superintendent gave confirmation that CMO of PGIMS has received suspension by the institute authority for a period of 6 months, reports The Tribune.

PGIMS director Rohtash Yadav also stated that this kind of negligent behaviour of the CMO has urged the authorities to take action. Not being present in duty, especially in the emergency area can lead to fatal consequences. He added "There was negligence on the part of the doctor in performing his duties in the emergency area and it was a major lapse", reports HT.
Haryana former Chief Minister Bhupinder Singh Hooda also alleged that Chandrawati who was also formar Lieutenant Governor of Pondicherry was not given proper attention and stated "Chandrawati Ji, the first woman MP from Haryana and former Lt Governor of Puducherry, should have got proper treatment as per established protocol'.
Source : with inputs