GMC Jammu principal seeking VRS over alleged interference of extra-institutional officials shifted from post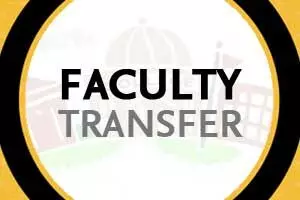 Jammu: The principal of the Government Medical College and Hospital of Jammu and Kashmir, Dr. Naseeb Chand Digra has recently been transferred as the new Secretary (technical) in the Health and Medical Education Department by the state government.

Dr Shashi Sudan, the Head of the Microbiology Department will be handling the responsibility of the principal of GMCH in addition to his own duties till a permanent arrangement has been made.
The decision of the state to transfer the principal has been shrouded in controversy as the transfer order came after the principal Dr. Digra submitted a letter to the lieutenant governor Manoj Sinha on September 14th asking permission for a voluntary retirement scheme alleging that his work in the institution is being hampered by "extra-institutional officials".
The hospital is one of the major health care facility which provided services to the people during the pandemic and has been under the great pressure with the increasing number of covid victims. At a time like this when healthcare staff is already rendering their services under pressure, the interference of "extra-institutional officials" has been reportedly adding to his difficulties.

According to
Hindustan Times
, in the letter, he alleged that there are "some extra-institutional officers, one or two heads of departments and some faculty members, who are bypassing the departmental hierarchy and approaching administrative department in technical, professional and administrative matters."
The letter further added that "Such interferences in the internal working of the principal office will create scope for anarchy, indiscipline and further demeaning of the office. This will further create a space for the GMC employees to create a nuisance."
The doctor did not blame or name any particular official for his decision.
In the letter, he sought the permission of the authorities to terminate his services quoting that "if my services are not being liked by anybody, I offer to get voluntary retirement."
However, authorities have not commented on the issue, rather the Financial Commissioner of Health and Medical Education Atal Dullo issued the letter stating that "in the interest of administration and patient care, it is hereby ordered the Dr. Nasheed Chand Digra, the principal, Government Medical College Jammu is transferred and posted as secretary (technical) in the Health and Medical Education Department. During his posting, as secretary, his salary shall be drawn against the post of principal Government Medical College Jammu."
Source : with inputs