MBBS exams postponed by Kashmir University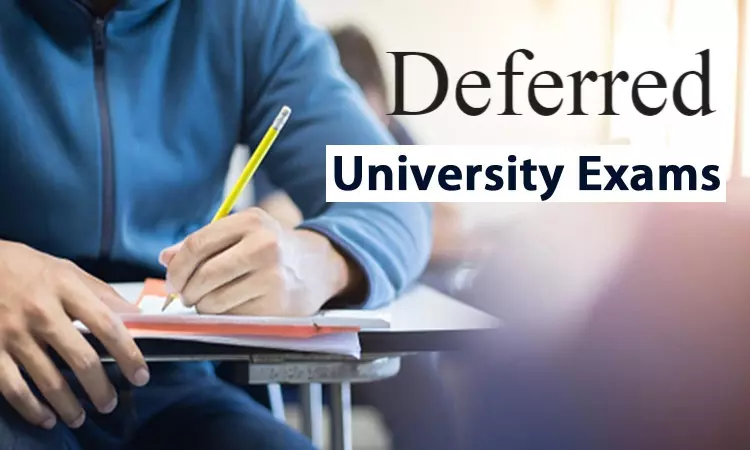 Kashmir: Taking note of the protests of Medicos, the Kashmir University has recently announced that the MBBS examinations have been postponed until further notice. The authorities have declared that the notification regarding the deferred examination schedule will be issued separately later.

"It is hereby notified for the information of all concerned that the MBBS examinations (Regular/Supplementary) for which dates have been already issued by the University of Kashmir have been postponed till further notice," the notification stated.
The medical dialogues team had reported that the government's decision to conduct the medical examination from August amidst the prevailing pandemic had triggered the MBBS students. The medicos had started protesting against the decision and unwilling to appear for the same considering the increasing number of COVID-19 cases.
Previously the decision of taking the examinations was announced by Kashmir university via notification stating that the first-year MBBS students examination will be conducted from August 10 and examinations for the students in Jammu should be scheduled from August 17.

Many of the students took social media platforms to express their concern regarding the matter and stated that during the pandemic several areas have been termed as Red zone and transportation is also closed in many of the containment zones. In this scenario taking examination could be a fatal decision for the students. The medicos stated that attending the examination can prove to be a threat to their lives. Considering the demand of the students to postpone the examination, now the Kashmir University has decided to postpone the MBBS examination till further date.
As far as the examinations of Jammu university is concerned, one of the students from the University told
India TV.com
that there will be a meeting regarding the postponement of the exam today.
Source : with inputs