Seeking negative COVID test report, group of tourists assault duty doctors, hospital staff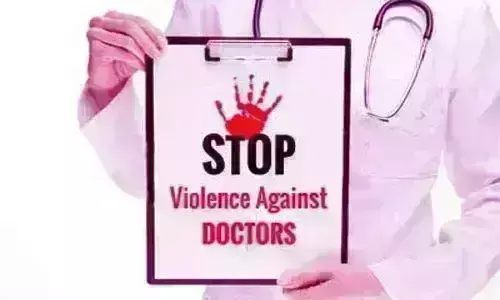 Baramulla: In a case of violence against healthcare professionals, 2 doctors and 2 staff members of Sub District Hospital (SDH) Tangmarg on COVID duty were physically assaulted by a group of tourists on Wednesday who were allegedly demanding a negative COVID test report, which is required to visit some tourist destinations

Seeking immediate action against the erring tourists, an official complaint has been filed by the hospital authority at Police Station Tangmarg against the incident.
As per a recent media report in Greater Kashmir, a group of tourists including seven male and nine female members who were from Mumbai visited the hospital on Tuesday for undergoing Covid-19 tests.
The tourists was asked by the hospital authority to return after two to three days to collect the RT-PCR test report, however, the group visited the hospital again on Wednesday in order to collect the report.
When the hospital informed them that it would take more time to issue the COVID test reports, the tourists entered into a verbal conflict with the on duty doctors and staff demanding the prompt issuance of the report. As per a recent media report in TOI, they were allegedly asking for a negative Covid test report.
Soon they resorted to violence and assaulted the doctors and the staff while damaging the hospital property
A doctor at SDH Tangmarg told
Greater Kashmir
, "Despite our repeated pleas that the report will take at least 24 hours more, the visiting tourists first indulged in a heated argument with the doctors and later physically assaulted two doctors and two staff members."
He further added, " The tourists were insisting to provide them Covid-19 certificate duly stamped by the hospital authorities instead of waiting for the RT-PCR report which we refused."
Sub Divisional Police Officer (SDPO) Tangmarg, Hilal Khaliq stated that an FIR had been lodged and police have started investigating the case.
"Based on a complaint, an FIR No 61 of 2021 has been registered at Police Station Tangmarg. The accused tourists were summoned at the Police Station and further investigation started," he told the daily.
Source : with inputs