Final Year MBBS, MD, MS exams via offline mode: Ranchi University to seek proposal from RIMS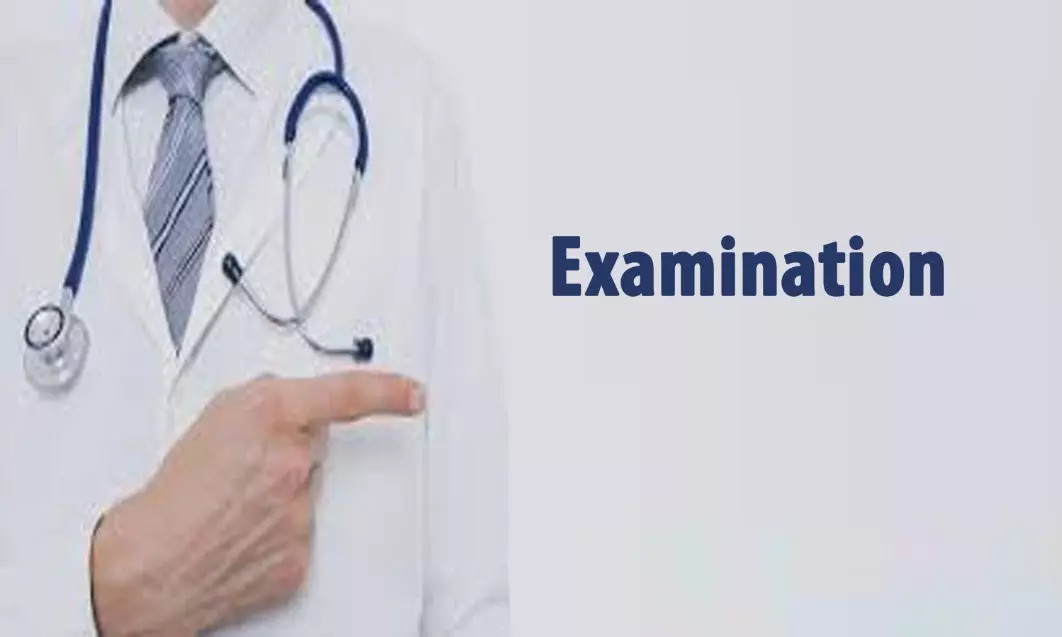 Ranchi: The medical exams of final year medicos may again go offline in the state as Ranchi University (RU) has decided to look for a new proposal from the Director of Rajendra Institute of Medical Sciences (RIMS) in order to conduct the final year MBBS and the MD and MS exams via offline mode.
After the Director submits the fresh proposal, the controller of Examination will seek permission from the Higher Education Secretary to conduct the exams.

As per a recent media report, authorities took the decision after RU's Covid cell held a meeting on Monday. The meeting was presided over by Dr. Kamini Kumar, the VC of the institute, and the Controller of Examination, Ashish Jha also attended the meeting. Mr. Jha told
Times of India
, "The MBBS exams, which were to be held from May 3 have been postponed. We will seek the government guidelines in conducting it. After passing the exam, students can join the medical workforce as interns as we need to more and more workforce under the current Covid situation."
The principals of the medical colleges have also been directed to start the form filling process for the students of semester 2 of the 2019-20 session and semester 4 of the 2018-21 session from May 3rd. The professors of the institution have been instructed to submit the marks of mid-semester, generic elective subjects, ability enhancement course, and practicals of the students belonging to the said semester at the examination department, reports the daily.
Moreover, all the Heads of the Departments (HoDs) of the university and principals of medical colleges have been informed that the mid-semester examination should be conducted via online mode for the PG first semester medicos who have completed their registration process already.
Assuring that the university will follow all the guidelines and directives of the government, authorities have clarified that online classes and examinations will continue the same for now.
Meanwhile, all the staff of Ranchi University has secured permission to work from home; however, they may be called back to report in the office in cases of emergency. Authorities have decided to review the situation on May 3rd.

Source : with inputs