Dr Tajuddin K appointed as Association of Medical Consultants new President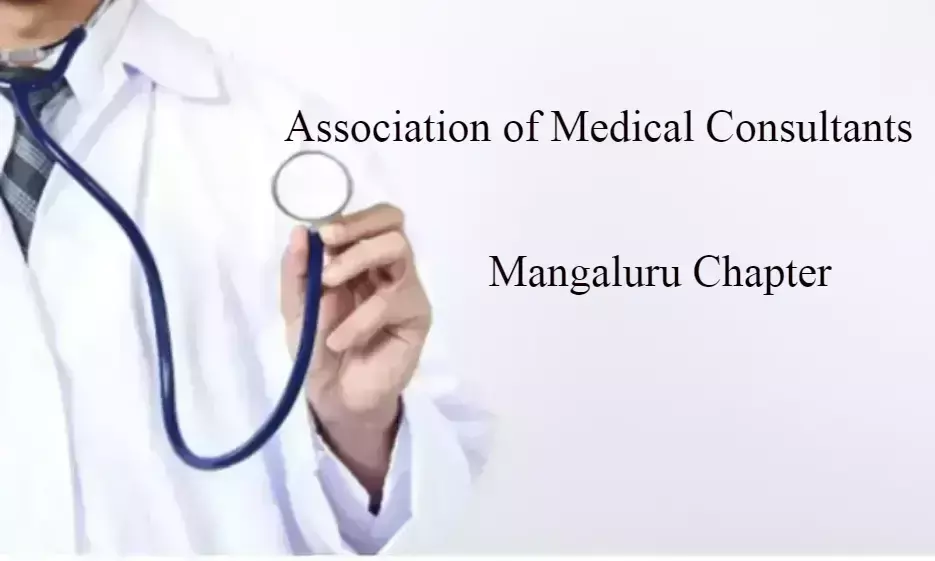 Mangaluru: Dr Tajuddin K has been appointed as the new President of the Association of Medical Consultants (AMC)-Mangaluru Chapter. AMC also announced the names of other office-bearers during the Annual General Body (AGM) of the association.
The new appointments included the appointment of Dr Vatsala Kamath as the Vice President, Dr GG Laxman Prabhu as the President-Elect, Dr Ashfaque Mohammed as the Secretary, Dr Janardhan Aithala as the Treasurer and the appointment of Dr Anand Bangera as the Joint Secretary. Dr Sachidananda Rai and Dr Siddharth Shetty will continue as Ex-Officio Members and Dr Sathish Bhat as Medical Legal Cell chairperson, reports the Mangalorean.
Former President Dr Sachidananda Rai gave the welcome address after which the secretary's report was given by Dr Siddharth M Shetty. The new office bearers of AMU for the next session were introduced and they took charge of their respective positions. In his acceptance speech, Dr Tajuddin said, "Members participation is very important for the success of our Association, since we have seen a very low turnout during the meeting, even though our strength is 520 plus. I will try to convince and motivate our members for their active involvement to make our association reach greater heights. The public also needs to cooperate with the doctors if they face any issues by discussing with the concerned doctors of hospital management, rather than get into an argument or violence, which we have experienced in the past. Hoping that we will have a great year I remain to thank you all and seek your support in carrying out my duties as the president".
The chief guest of the occasion Dr Rajeev Joshi, the former President of the Indian Association for Medical Informatics addressed the gathering and stated, " Knowledge is power: Argue your own case in Court" and stressed the formation of Medicos Legal Aid Association. Giving an example Dr Rajeev said, " The recent unfortunate episode of the suspension of a particular doctor to show that the administration is not at fault has raised several questions. We unanimously took suo-moto action of drafting and redrafting a letter to PMO and raised protest regarding "quick actions" against doctors. Surprisingly it was followed by a request from the victim to withdraw the grievance filed by us."
The Four points of discussion during the AGM were:
1)To join the legal fight against the KPMEA and its funding.
2) Issues faced by members with respect to H&A of AMC-Mumbai
3) NMC new draft regulations
4) Any other points raised by members with permission of chair.
Source : with inputs