JJM Medical College Medicos continue indefinite strike demanding stipend due for 16 months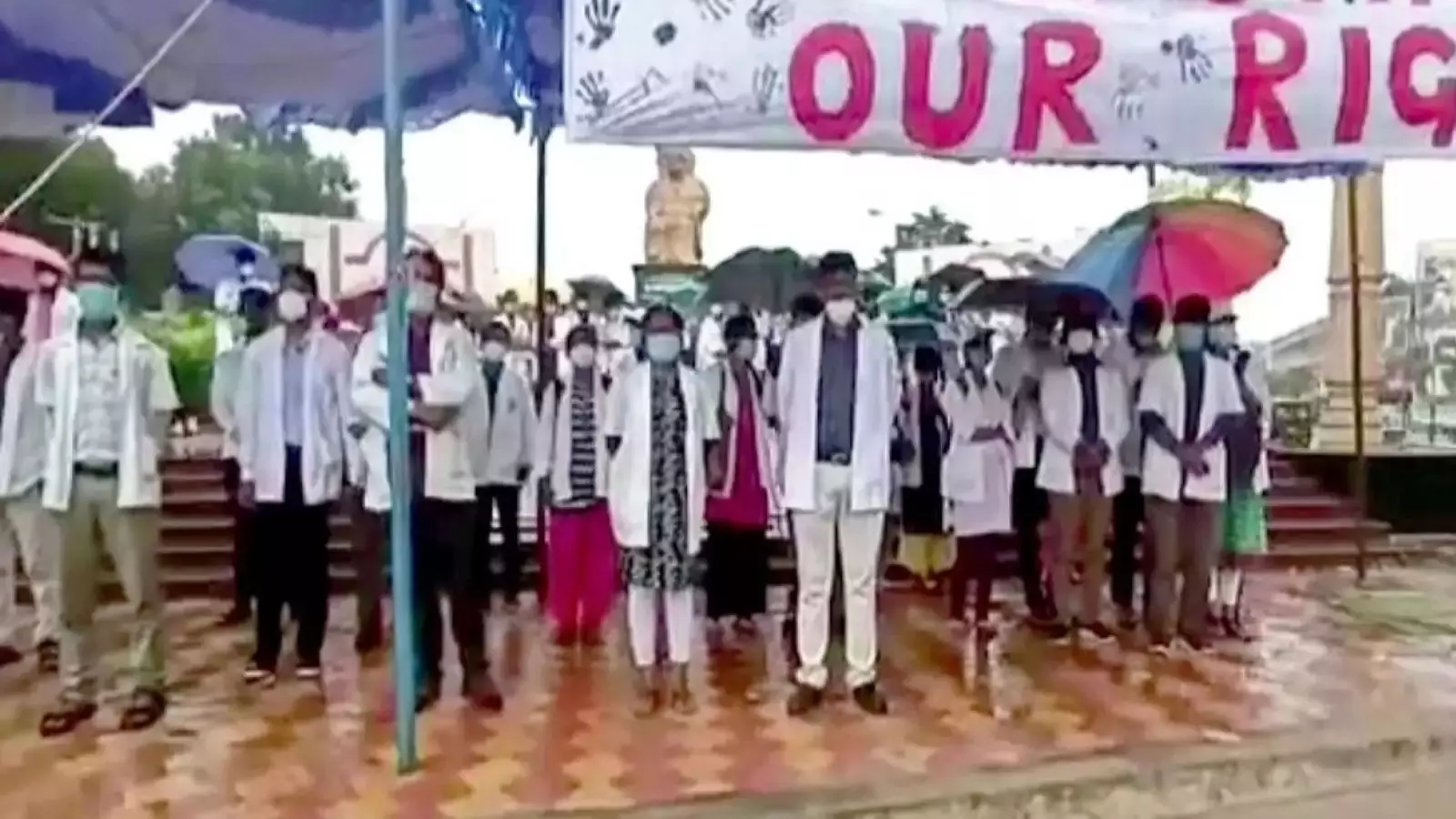 Davanagere - The interns and medicos of JJM Medical College in Karnataka continue their protest demanding pending stipend from the last 16 months. The medicos have already completed the 13th day of protest. They have been demanding their stipend for 13 days now and they stated that they will be continuing to protest unless authorities take stock of their demands.
The Medical Dialogue Team has reported that as many as 230 students of JJM Medical College - 133 PG students and 97 medical interns have not received their stipends for 16 months. The medicos were engaged that instead of working in the emergency services as well as in the COVID facilities of the institute, the authorities is not granting them their normal stipend. Under such circumstances, the medicos decided to go on a strike.
READ ALSO: Karnataka Medical College medicos go on indefinite strike demanding stipend due for 16 months
Previously, the State government had directed the principal of JJM Medical College, to pay the pending stipend of the medicos. MCI gave instructions that the basic monthly remuneration of a PG student should be Rs 30,000, Rs 35,000, and Rs 40,000 for the first, second, and third year of their service respectively, however, despite this direction from the authorities the medicos they haven't received enough revenue yet.
Read Also: Govt should pay stipend to JJM Medical College students: Shamanur Shivashankarappa

It has already been 13 days that the medicos are protesting for their basic right of stipend. All India Medical Students' Association has extended their support to the protesters as they posted regarding the protest on their social media account. On day 12 of their protest, the All India Medical Student's Association has posted the pictures of the doctors forming a circle by holding hands and they called it a circle of resistance. AIMSA called it an emblem of their self-respect. The authorities have not yet announced anything or made any promises regarding the release of their stipend.