Karnataka Medical College medicos go on indefinite strike demanding stipend due for 16 months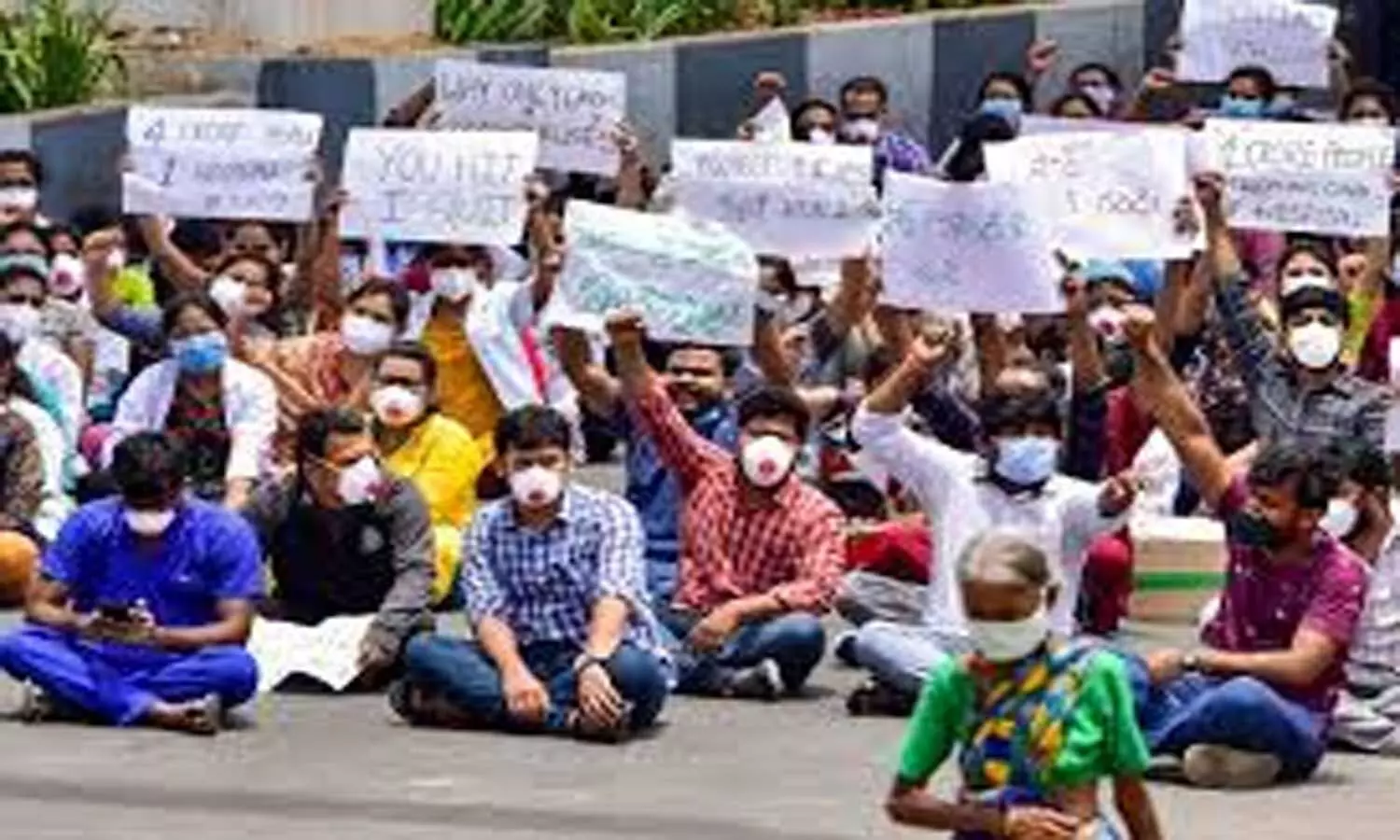 Karnataka: The PG medicos and MBBS interns of JJM Medical College and hospital of Davanagiri, Karnataka have gone on an indefinite strike demanding basic stipend pay which is reportedly due for 16 months now.
According to the reports, as many as 230 students of JJM Medical College - 133 PG students and 97 medical interns have not received their stipends for 16 months. The medicos are engaged in coronavirus and emergency services at the institute.
Previously Medical Dialogues team reported that the State government had directed the principal of JJM Medical College, to pay the pending stipend of the medicos. MCI gave instructions that the basic monthly remuneration of a PG student should be Rs 30,000, Rs 35,000, and Rs 40,000 for the first, second and third year of their service respectively.
ALSO READ: Karnataka medical colleges told to pay stipend to interns

However, the medicos of JJMM college have not received any amount of stipend yet for 16 months as the authorities claimed that they haven't received enough revenue.
Moreover, the Karnataka government refused to pay intern stipends from government coffers and gave the responsibility of paying the interns to the JJMMMC authorities.
Finding no other solution, the medicos decided to protest so that the authorities should take the necessary steps to improve the prevailing condition by releasing the salaries.
All India Medical Students' Association has extended their support to the protesters as they posted regarding the protest on their social media account. The protesters are on day five of their protest and they claimed "Our struggle for stipend continues as the govt turns a blind eye towards unpaid COVID warriors. Today we are continuing with our relay hunger strike and we have decided to do a cleaning campaign at the premises of our strike place."

Many of the medicos have taken the help of Twitter to address the issue while urging the authorities to take necessary steps to redress their perils. At a time like this, when health workers, as well as medicos, are extending their services day and night to handle the pandemic, this kind of behaviour of the authority has been severely criticized by the students.
The medicos have informed that they will not be withdrawing their protest unless their demands of stipend are fulfilled.