Karnataka Govt revises Covid-19 testing costs; Details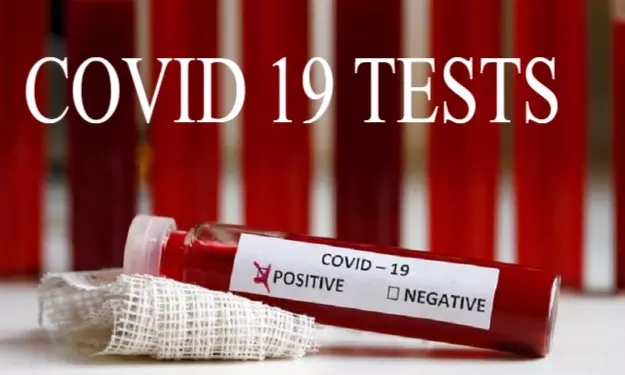 Bengaluru: The Government of Karnataka has once again fixed the Covid-19 test costs for a sixth time now on Friday.

The Technical Advisory Committee reconsidered the issue of fixation of rates for the COVID-19 tests to be charged by the private laboratories and ordered to fix the rates of COVID-19 testing.
The ceiling rates fixed include screening and confirmatory tests as well as the cost of the PPE kit.
According to a circular issued, while the rate for sample collection and transportation of government-referred and private samples to the testing lab has been fixed at Rs 400, the rate for RT-PCR test for government referred samples to private labs has been fixed at Rs 800.
Further, the rate for Rapid Antibody Test/ELISA for privately given samples has been fixed at Rs 500 and for Rapid Antigen Test for privately given samples at private labs at Rs 700.

The circular clarified that only for the RT-PCR test, government samples shall be given to private labs.
"Testing can be done only in the ICMR approved laboratories and all other conditions laid down by the ICMR and the State Government shall apply," the circular added.
The further details of the order read;
| | | |
| --- | --- | --- |
| SL No. | Sample collection/Types of test | Rate ceiling per Testing |
| 1. | Sample collection and transportation of Government and private samples to the testing lab | Rs.400/- |
| 2. | R7-PCR test for Government referred samples to private tabs | Rs.800/- |
| 3. | RT-PCR test for privately given samples to private labs when samples are given at labs. | Rs.1200/- |
| 4. | RT-PCR test for privately given samples to private labs when samples are given at labs when are collected by the labs at home/residence | Rs.1600/- |
| 5. | TRU-NAT test for privately given FamPWF at Private | Rs.2200/- |
| 6. | TRU-NAT test for a privately given sample, to the private lab when the same. are collected by the labs at home/residence | Rs.2600/- |
| 7. | CB-NAAT test for the private giver, samples at Private | Rs.3800/- |
| 8. | CB-NAAT test for privately given samples to private labs when the samples are collected by the labs at home/residence | Rs.4200/- |
| 9 | Rapid Antibody Test/ELISA for privately given samples at private labs | Rs.500/- |
| | | |
| --- | --- | --- |
| 10. | Rapid Antigen Test privately is given samples at private labs | Rs.700/- |