Karnataka: Medical, Dental colleges to give priority to Final year MBBS, BDS students After campuses resume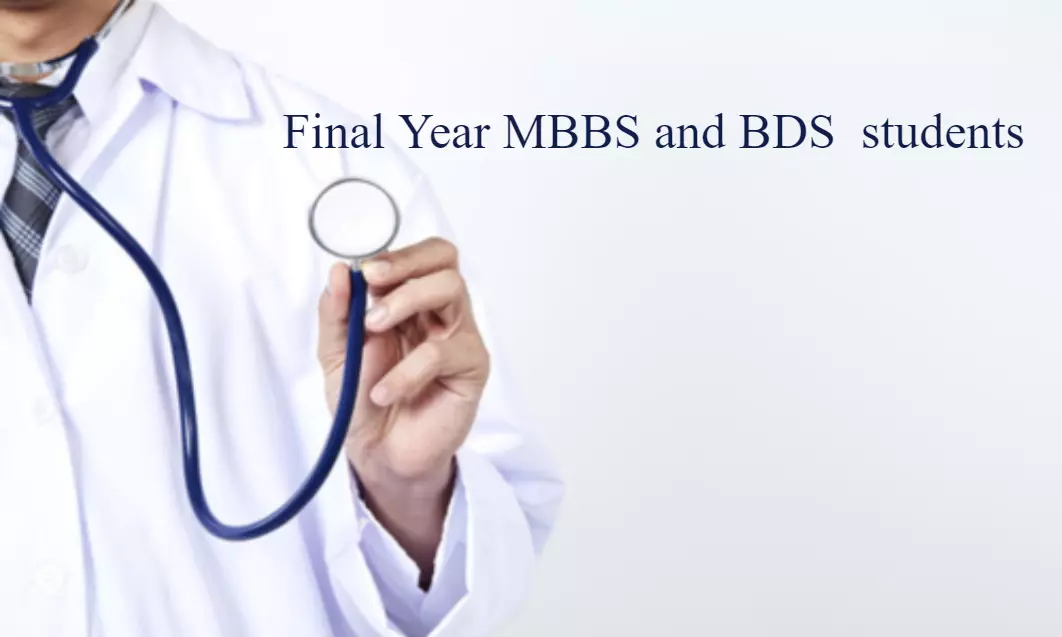 Mangaluru: The authorities of Udupi and Dakshina Kannada medical colleges have decided to prioritize the calendar of events for final year medicos of MBBS and BDS courses after the institutions resume their campus and academic activities.
The final year studies for the concerned will be affected if the session is further delayed as it will create a problem for them in pursuing internships or PG courses.
According to a recent report by TOI, the academic calendar of the medical courses in several medical colleges of Dakshina Kannada have been affected due to the pandemic and the lockdown, hence the colleges have decided that they will give priority to the final year medicos after they get permission from the government to resume their academic activities at higher educational institutions.

Besides, the final year BDS students of the 2016 batch were supposed to have completed their final examinations in August and would have started their one-year mandatory internship however due to the pandemic, the students were forced to return to their respective hometowns and the process got delayed.
An official of a private medical college informed
Times of India
that "this is to make sure that final year student's internships or their future study plans such as taking NEET-PG or higher education abroad is not affected."
One of the MBBS students pursuing a medical course from MAHE informed that they have already completed the theory portion as they were attending online classes for the last few months. He told the leading daily, "we have hardly 4 months left for the final examination - scheduled in February before which we are required to finish our practical quota which is crucial in final year MBBS. We request the Medical Council of India to give some relaxation and make amends to help student fraternity."
Moreover, the Dean of Kasturba Medical College Mangalore, Dr. Venkataraya Prabhu also suggested that the though who are already pursuing their internships may not get affected by the delay, the final year students who started their class from March are most likely to be negatively affected by the delay.
Dr Dilip Jain, Pro vice-chancellor of MAHE, Mangalore campus told TOI "once the college reopens examination will be conducted for final year BDS students based on the Dental Council of India guidelines most likely before the end of this year. At present they are our priority."
According to
TOI
, the controllers of examination official of a private medical college suggested the that Medical Council of India and Dental Council of India should provide some relaxation in the norms and regulations considering the panda make in this academic year including that of the internship "if not the future of budding medicos will be jeopardized", he added.
Source : with inputs