RGUHS final year MBBS students to examine, make health report of school students In Karnataka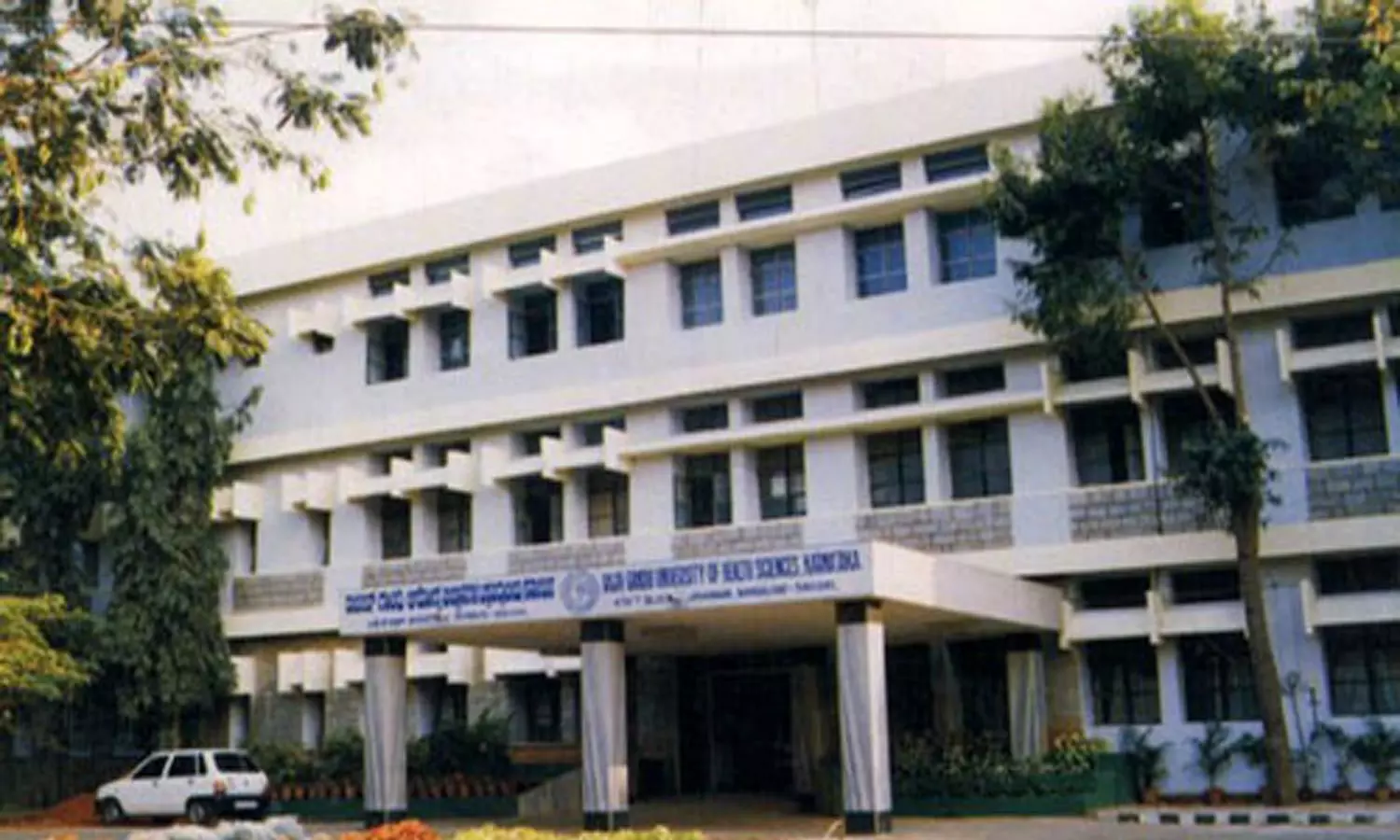 Karnataka: As part of its mandatory two-month internship training in community medicine, the final year medical (MBBS) students of Rajiv Gandhi University of Health Sciences (RGUHS) will be deployed to examine, and prepare health reports of school students who will be joining their classes as soon as the schools reopen post-COVID.
According to recent media report by TOI, the university has decided that they will be making a team of interns who will visit schools to screen the students and to record the health status of the returning students. The Varsity has confirmed that those medicos who have to undergo 2 months of internship training in community medicine compulsorily as a part of their final year medical course will be employed in the activity. The authorities have informed that the state-run school, the private schools, and the government-aided private schools will be covered under the initiative.
After the interns make the reports of the students, based on their reports the school will maintain their health records in the registry and it will be used for healthcare purposes. It will also help the school authority to conduct an essential healthcare monitoring that includes checking the vitals of the students, recording improvements, and so on. By this step of the university, many of the school-going children will be benefited.
Also Read:Revised info for upcoming MBBS, Dental, Nursing exams to be issued shortly: RGUHS tells students not to panic

The vice-chancellor of the university S Sacchidanand also confirmed that they are planning to create a certain kind of software which will be additional help for the interns in conducting the activity.
Commenting on the initiative, he told Times of India, "We have carried out this exercise in Chikkaballapur district for the last three years. From this academic year, we are expanding the initiative to the schools across all districts. It will be the supplementary initiative to other healthcare initiatives carried out in the schools."

He further added "We are getting a good response in Chikkaballapura. Young doctors will get hands-on experience in the rural healthcare system. As these interns are available year-round, we will not face any issues in implementing the programme in collaboration with the education department."
Source : with inputs