MBBS, BDS fee hiked for private medical colleges in Karnataka, medicos cry foul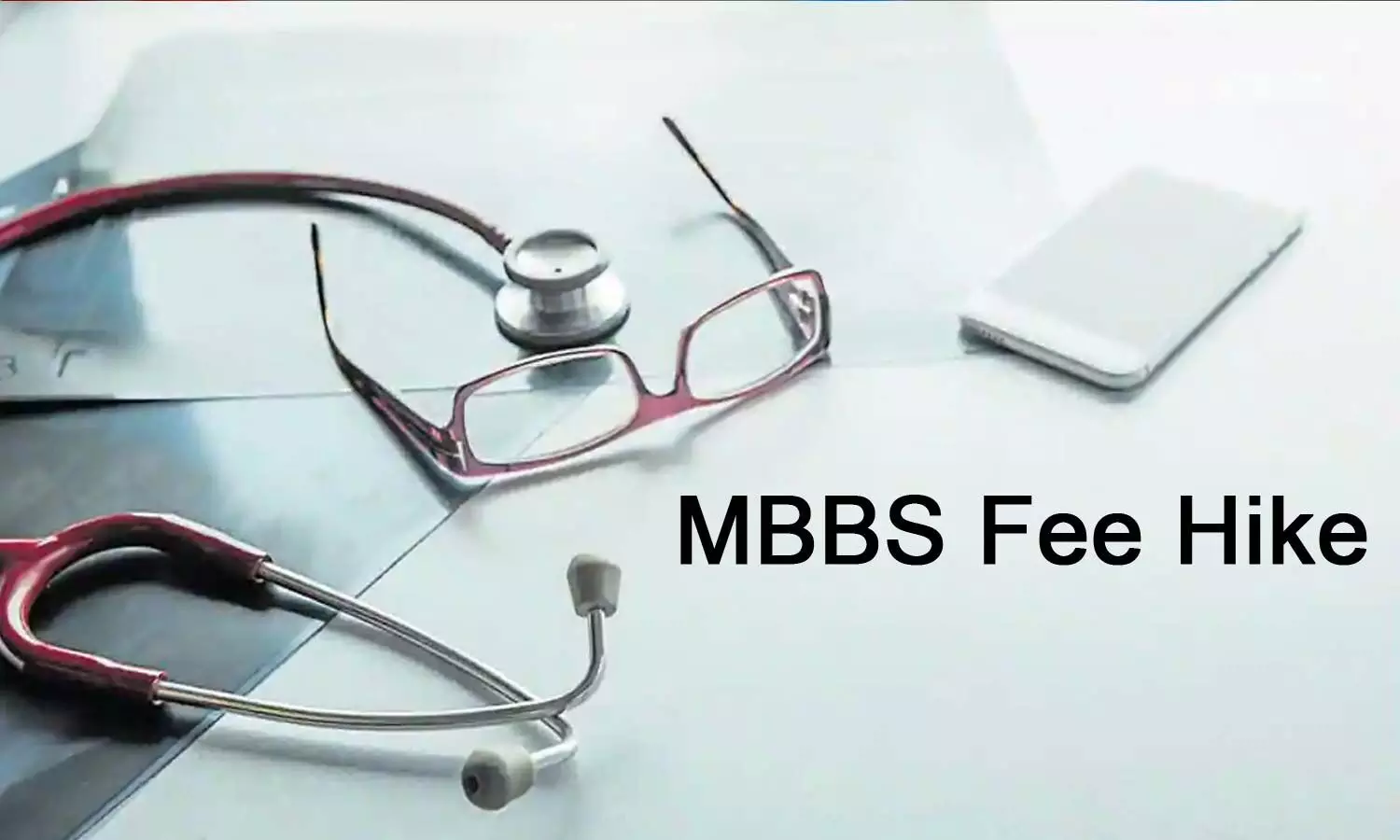 Karnataka: In a major move, the Karnataka Government has recently hiked the fee for MBBS and BDS courses under government and private quota in self-financing medical colleges from this academic session.
According to recent media reports, MBBS and BDS fee for the Government quota seats in private medical colleges has now been increased to 15% while those seats which are kept for private quota have faced a fee hike of 25%.

The private medical colleges association has been asking for a fee hike of a minimum of 30% for private quota seats in the private medical colleges but the state government after considering the current situation of the pandemic has decided to implement a fee hike of only 25%.
According to
Times of India
, last year the MBBS fee under government quota in private medical colleges was 1.11 lakh while for private quota in those colleges it was 7.85 lakh. But this year, the medical education sector has faced a significant change as from now on the fees for MBBS courses would be rupees 1.28 lakh for Government quota seats in private colleges and 9.82 lakh for the seats under the private quota.
Along with it, the fee for BDS courses has also been increased. Last year the fee was almost Rs 72,484 while it has been increased to Rs 83357 for the Government quota this year. The BDS fee has hiked to 6.66 lakh for the private quota seats this year but it was 5.32 lakh last year.
There are almost 25 private medical colleges in Karnataka and the association for private medical colleges previously demanded that the college fee under the private quota should be increased to 30%. However, the government has decided to implement only an increase of 25% this year.
The decision of the government was not supported by the students and their parents who expressed that they are unable to cope up with the sudden hike of the medical fees. Some of the students have raised the issue on Twitter airing their concerns about the increased MBBS and BDS fee.
Deccan Herald
reports that one of the students questioned "This is an anti-student move by the government. My parents cannot afford the fee fixed for government quota seats. If I don't get a seat in a government college, should I give up my dream of joining a medical course?" "I feel this is because most medical colleges are run by politicians. This is to benefit the colleges," said a parent.
Source : with inputs