RGUHS postpones MBBS exams following protest from medicos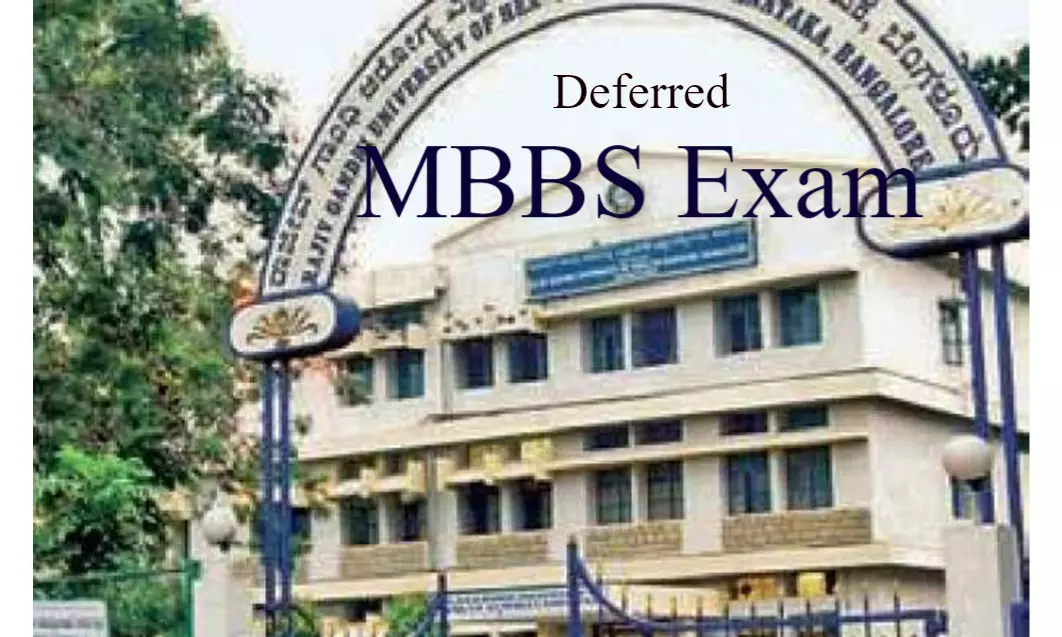 Karnataka: Following the protest of MBBS students, the Rajiv Gandhi University of Health Sciences (RGUHS) in Karnataka finally decided to postpone the examination which was supposed to take place in January 2021. The University has issued orders to this effect on Saturday and the dates of the exams have now been revised.

The order stated that the exams of the first-year student will start from February 8th, while the exams of the second year medicos are most likely to take place on 2nd March. As far as the final year and 3rd-year medical students are concerned, their exams will be held from March 23rd.
The last date of paying the examination fee for the first year MBBS students is from 1st January to 7th January and for the second year medicos is from 1st to 8th February. The 3rd year students are instructed to pay the examination fee within 15th February and 22nd February.
The Colleges have also been instructed to submit the online internal assessment marks of first-year medicos by 28th January and of the second year medicos by 23rd February. The internal assessment marks of Part I and Part II 3rd year medicos are to be submitted by 9th March.

This came after the medicos vehemently protested against the authority's decision to hold the exams from January as it will not even give them two months to prepare for their practical as well as theory exams. Previously the Medical Dialogue team reported that the medicos demanded postponement of exams and their demand is primarily based on the fact that they will not be getting sufficient practical knowledge if the final year exams are held so fast. Many of the medicos also stated that preparation with such a short span will give them anxiety issues and mental stress.
RGUHS previously issued a circular on November 18 stating that the colleges should start from December 1 and exams would be conducted from January 19th. The students found that they were only given a short amount of time to prepare before their final examination and it is difficult to get prepared within a short period of time. Many of the medicos took Twitter on storm protesting against authority's decisions. AIDSO or All India Democratic Students Organisation (Medical Students Struggle Committee) has also submitted a memorandum to the vice-chancellor of RGUHS requesting him to postpone the examination for MBBS students which is scheduled in January 2021.
Taking cognizance of the demands of the medicos, now the authorities have finally decided to postpone the exams allowing the medicos the necessary tie to get prepared for their exams.
Revised Fee Notification and Timetable for conduct of 2nd Year MBBS (RS3 Batch) March-April 2021:
Revised Fee Notification and Timetable for conduct of 1st Year MBBS (RS4 CBME Batch) - February 2021
Revised Fee Notification and Timetable for conduct of 3rd Year Part I / Part II MBBS (RS3 Batch)- March- April 2021