Second-year MBBS student of Karnataka Medical College dies after truck rams her scooter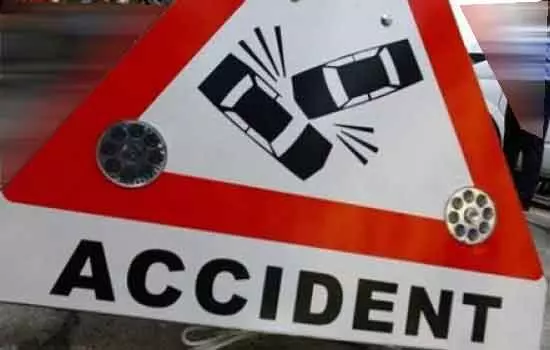 Bengaluru: In a fatal road accident, a second-year MBBS student died on the spot after a speeding truck hit her scooter from behind near Hennur Main Road in Bengaluru on Saturday. The accident happened when she was trying to avoid a pothole.

As per various media accounts, the 19-year-old girl Tasdik Bushra, from Bangalore Medical college, died on the spot after heavy bleeding on the road. She was the resident of Lingrajpuram, Bengaluru.
Also Read:MBBS student loses teeth, academic year due to road accident: Tribunal awards Rs 13.5 lakh compensation after 6 years
The accident triggered outrage with residents and motorists slamming civic authorities for failing to repair the broken road. Meanwhile the truck driver was arrested. The driver of the truck, Palani, was charged with rash driving and negligence based on a complaint filed by Bushra's father Syed Mushtak Ahmed. However, he did not make any allegation about the pothole.
Locals complained that she wouldn't have died if the road was in motorable condition. "It's the mistake of authorities, in the name of smart city's roads are been brought in to unmotorable conditions," said one of the local residents.
Police said that the driver has been charged with suitable charges and officials will also be held accountable after the investigation.
BBMP Commissioner Manjunath Prasad said that the incident came to his notice and an investigation will be done in the incident., reports ANI.
Times Now reports that for the past few months, people have been protesting against the poor condition of roads not just in the central business district but also in outer zones where roads have been dug up for laying of facilities.
A resident told the daily, "Many people are dying and getting injured due to potholes, which are a fallout of civic negligence. We appeal to BBMP and cops to act."
"The girl would not have died had BBMP ensured the road was in a motorable condition and motorists needn't swerve to the extreme ends to avoid potholes or bad stretches," another resident told TOI.
Also Read:Complications due to accidental nerve cut during surgery: Gynaecologist, hospital told to pay Rs 6 lakh compensation
Source : with agency inputs