SCTIMST finds new director in Cardiologist Dr VK Ajit Kumar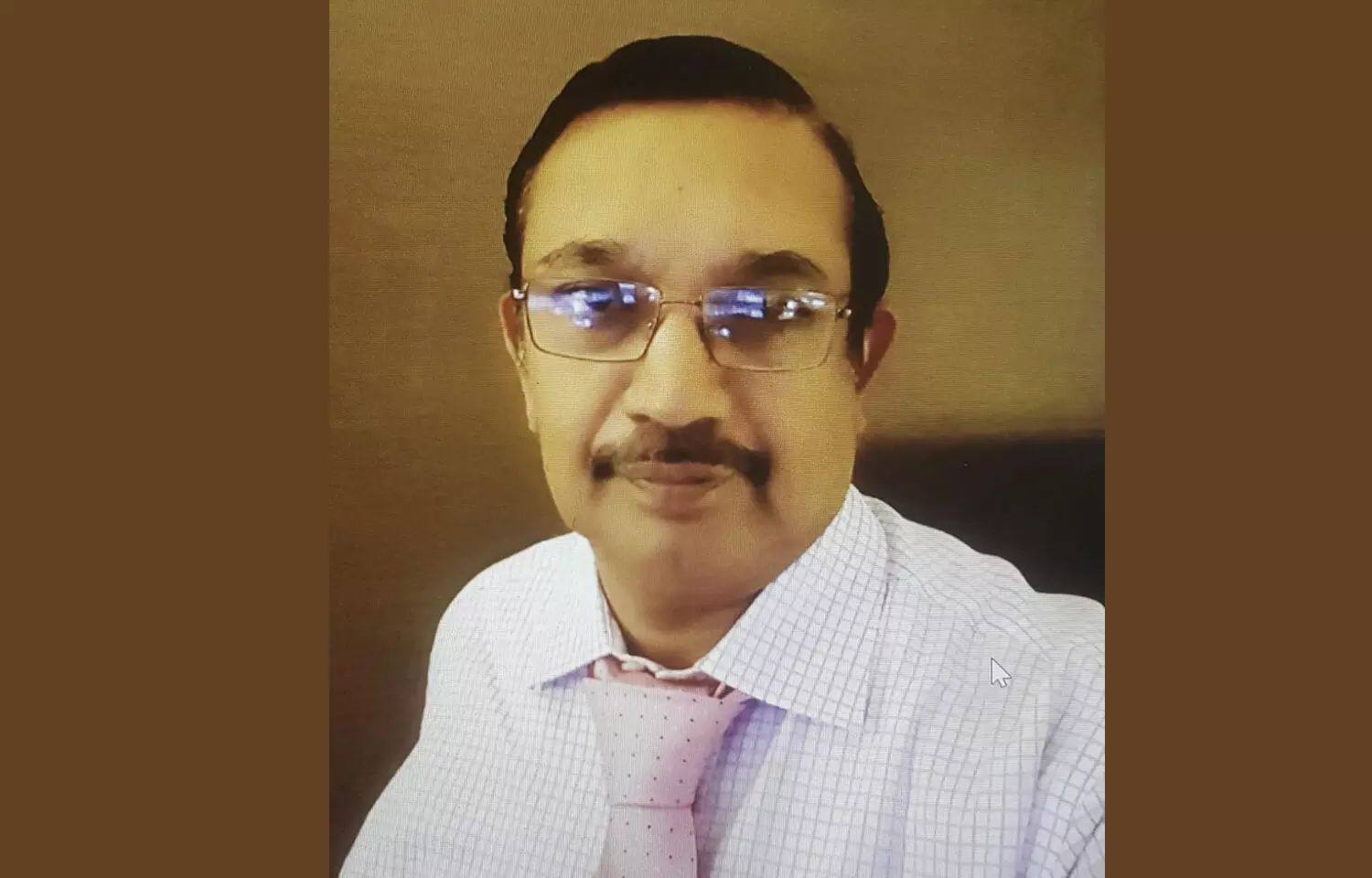 Thiruvananthapuram: Cardiologist, Dr VK Ajit Kumar has been appointed as the new Director of Sree Chitra Tirunal Institute for Medical Sciences and Technology (SCTIMST), Thiruvananthapuram, Kerala with effect from June 1, 2021, after the superannuation of Prof.K.Jayakumar on 31st May 2021.

Dr VK Ajit Kumar, Senior grade Cardiology Professor and Interventional Cardiologist and Electrophysiology specialist has been given the charge of the post by the SCTIMST President Dr VK Saraswat.
After basic medical education MBBS from AFMC Pune, and higher medical education MD and DM from PGI Chandigarh, and Delhi, Dr VK Ajit Kumar, did his super specialty fellowship in Electro-physiology from Australia. He worked as 'Consultant and Head' of Interventional Cardiology Departments in UAE, Kuwait, and Bangladesh.

Also Read: SCTIMST Gets New Director In Charge, Dr Asha Kishore Moves High Court
Dr VK Ajit Kumar joined in Sree Chitra Tirunal Institute for Medical Sciences and Technology in 1989. Later on, started the Interventional Electrophysiology Cath lab and pioneered the Electrophysiology fellowship course in India. He is, one of the pioneers, in 'Radiofrequency ablation' procedures in the country and has also developed the 'Interventional Cardiology program' in SCTIMST. He was the 'Head of the Cardiology Department' in SCTIMST from 2016 to 2019. And then was serving as the Dean of the Institute. Dr VK Ajit Kumar is the National President of 'Society for Coronary imaging and Physiology', Vice President of the Society for Heart failure and Transplant and former President of 'Cardiological Society of India Kerala chapter' & 'Kerala Heart Rhythm Society'.
Dr VK Ajit Kumar served as a 'Member' in various important committees in SCTIMST like ACADEMIC COMMITTEE, GOVERNING BODY, TECHNOLOGY TRANSFER COMMITTEE, TECHNOLOGY RESEARCH COUNCIL, CHAIR CARDIAC SCIENCES etc. He was a member of the Device regulatory committee of the Govt. of India and is presently a member of the MATERIO-VIGILANCE committee.
Dr VK Ajit Kumar, son of Dr ValaparambilKumaran, is from Kanjany village in Thrissur Dist, Kerala state. He married Smt.Jayashri PS and having two children, Dr Karthika and Dr Sariga.
Also Read: SCTIMST 37th Batch Cconvocation: 162 Senior Residents receive degrees