SCTIMST 37th Batch Cconvocation: 162 Senior Residents receive degrees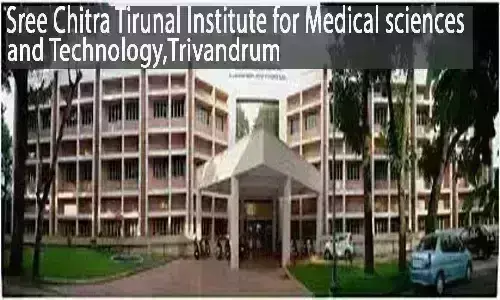 Thiruvananthapuram: Sree Chitra Tirunal Institute for Medical Sciences and Technology (SCTIMST) held the annual convocation of its 37th batch on 22nd May 2021 through online mode. One hundred sixty-two senior residents, including PhD scholars and students of DM, MCh, Postdoctoral fellowship, Postdoctoral certificate courses in Cardiac and Neurological specialities, PhD, Master of Public Health, M Phil, and MS programs received their degrees on this occasion.
Dr.Vijay Kumar Saraswat, the President of the institute and Member of NITI Aayog, presided over the function and conferred the degrees. Dr. Soumya Swaminathan, Chief Scientist, World Health Organization (WHO) and former Secretary Department of Health Research & Director General, Indian Council of Medical Research, was the Chief Guest, and she delivered the convocation address. Dr. K. Mohandas (Former Director, SCTIMST and founder Vice-Chancellor, KUHS) was the Guest of Honor. Professor K. Jayakumar, Director, SCTIMST, presented the report of the institute's academic and R&D activities.
Also Read:COVID-19 Battle:13KL oxygen plant being translocated to Kozhikode Medical College Hospital

Dr. Jayakumar, Director SCTIMST, in his welcome address, highlighted the achievements of Sree Chitra in the past year. The institute was granted 12 Indian and one foreign patent during the last year. A total of 52 Indian patents and 17 foreign patents were filed in the previous year, and a total of eight designs and seven trademarks were also registered.

The Guest of honor, Dr.Mohandas, highlighted the institute's contributions over the last few decades. He congratulated the fresh graduates for getting a chance to study in this prestigious institute.
In her convocation address, Dr.Swaminathan stressed the role of science in challenging situations like the present pandemic. She emphasized how nature, the environment, and human health are interrelated and stated that no nation is an isolated island in this era of globalization. Dr.Swaminathan advised the students to have a global outlook and urged them to use trans-disciplinary approaches to address local health issues based on analytical exploration and scientific approaches. She raised concerns over the dangers of misinformation or disinformation or infodemics during this phase. She advised the students not to get disheartened by the delay in returns in scientific research, citing how research on mRNA vaccine had paid dividends three decades after its original work.
Dr. Swaminathan highlighted the importance of technology, especially digital technology, in extending healthcare to the needy people in remote areas of the country to bridge the equity gap. She opined that using the telemedicine initiatives like the 'e-Sanjeevini' program could potentially address the shortage of specialist doctors in India in specialties like psychiatry in rural areas. She mooted that shared telemedicine consultation to address common conditions like diabetes, glaucoma care, etc., especially in rural areas where privacy might not be a significant concern, should be evaluated in the research mode. Sree Chitra could take the lead in such research. She also emphasized the need to have a public health cader in each state with a nodal center at National Centre for Disease Control, Delhi. She suggested that India needs more institutions like Sree Chitra to take leadership in these lines.
SCTIMST, being an Institute of National Importance, under the administrative control of the Department of Science and Technology, Government of India, draws students from all over India. SCT also has affiliated programs of Christian Medical College, Vellore; National Institute of Epidemiology, Chennai; Indian Institute of Public Health, New Delhi, Indian Institute of Information Technology and Management, Kerala, Thiruvananthapuram.
Also Read:Rs 30 for paracetamol, Rs 1,300 per bowl Kanji: Kerala HC orders Govt to enforce capped COVID treatment rates at private hospitals ASAP