Bundelkhand Medical college doctors go on strike over non-payment of salaries, MLA assures action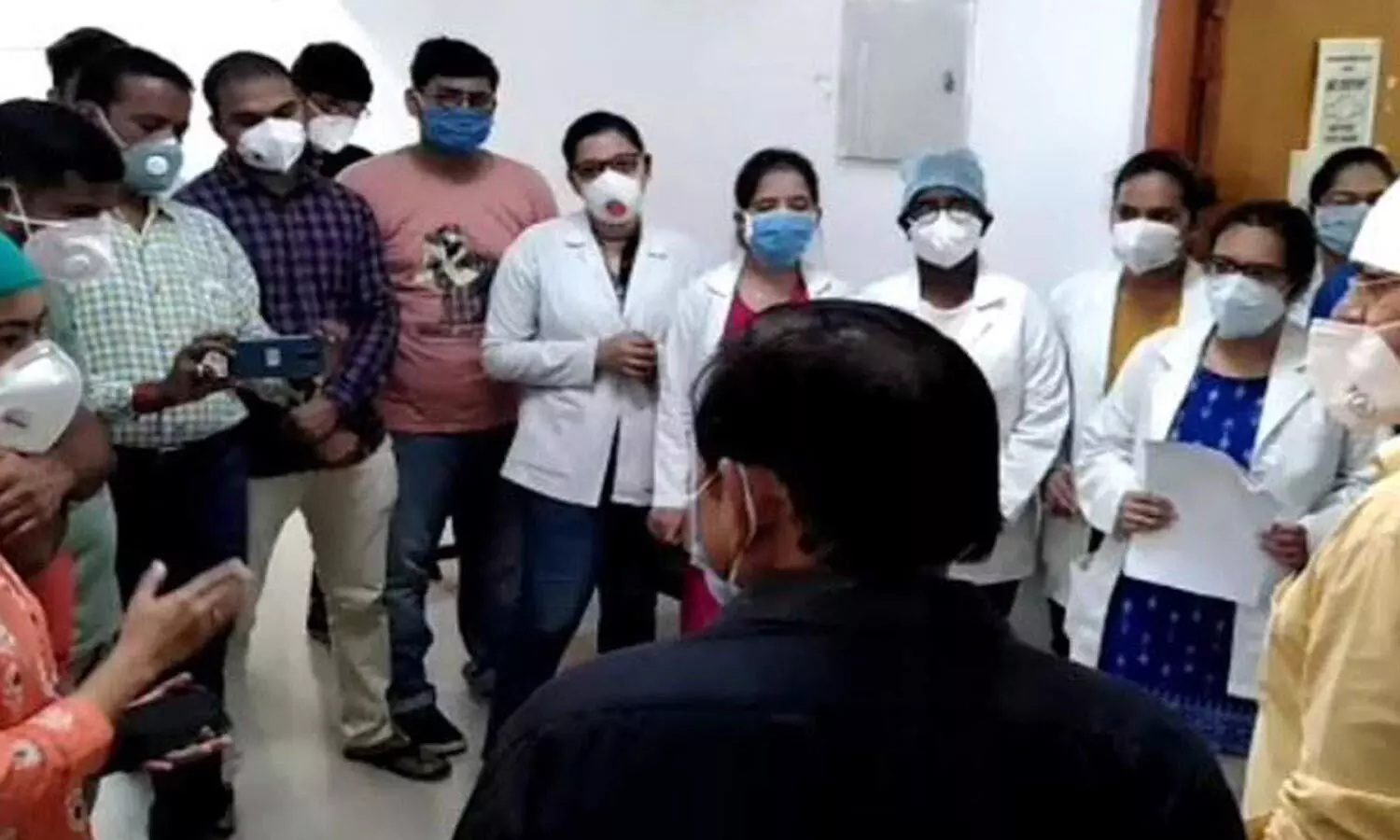 BHOPAL: The doctors and medical officers of Bundelkhand Medical College in Sagar went on strike on Wednesday demanding the payment of their due salaries and the supply of sufficient and proper personal protective equipment.
However, the doctors called off the strike after BJP MLA Shailendra Jain assured them that their issues will be resolved and their salaries will be soon released.
The doctors stated that they have previously approached the authorities several times and requested them to alleviate their plights, but their demands were not fulfilled. The medicos claimed that almost 76 doctors were not paid the last 6 months' salaries which includes 3 months of the stipend for internship in the college and 3 months for serving as medical officers on a contract basis.
ALSO READ: Punjab: 10,000 doctors observe Medical Bandh against Clinical Establishment ordinance
According to the supreme court, all the state governments were instructed to clear the payments of the doctors who are fighting day and night and extending their services against the COVID-19 but these doctors of BMC have not received their dues. Doctors also alleged that there is no supply of sufficient and good quality PPE kits which makes the doctors greatly exposed to infection.

Hence, they demanded proper PPE kit and N95 mask of good quality which is required for working in COVID facilities. One of the doctors told the MLA that "They want us to mingle with other students in the mess to take food. But the staff members who serve food are afraid of us and their fear is also genuine as we are exposed to the virus by working in the ICU,", reports TOI.
The All India Medical Students Association also showed solidarity to the protesting doctors.
Moreover, Shankul Dwivedi, representative of the Indian Medical Association - Junior Doctors' Network told TH "We strongly condemn the irresponsible attitude of the State government. Work will resume once dues are paid."
After that MLA Jain talked to them directly and assured them that their salaries will be released within 2 to 3 days which convinced the doctors to call off the strike.
The MLA said " I have talked to the commissioner medical education and the salaries are being transferred in their accounts. They will be paid in 2 to 3 days". The Dean of the College RS Verma also stated that "the payment could not be sanctioned from the state government. Now they have been paid. They were appointed especially for covid19 for three months".
Confirming that payments had been released, State Medical Education Commissioner Nishant Warwade said, "There should have been timely communication by the colleges. The State government is of the view that whoever has worked for COVID, we will, of course, honour them. They are our warriors", reported a daily.

Source : with inputs