IGGMCH moves proposal to establish 568-bed super speciality hospital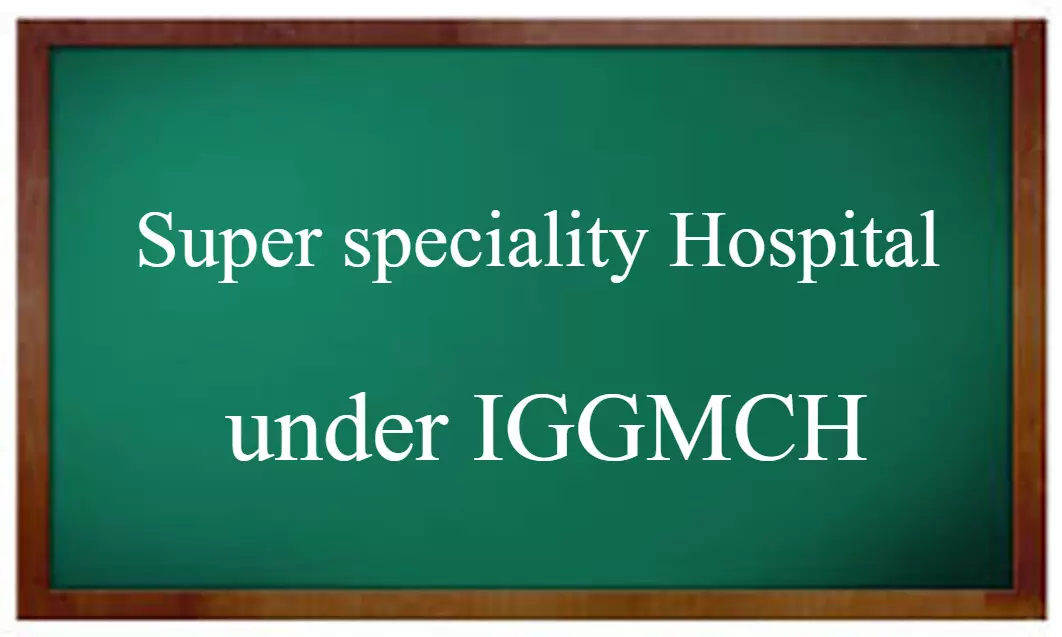 Indore: In an attempt to improve the health care facilities, the Indira Gandhi Government Medical College and Hospital (IGGMCH) has recently proposed to establish a state-of-the-art 568-bed super speciality hospital on the 8 acre land of Dr. Babasaheb Ambedkar Hospital and Research Centre (BAHRC) at Indore. The proposal for the super speciality Hospital was raised before the NIT board during a meeting recently.
The hospital is the long-sought dream of north Nagpur MLA and guardian minister Nitin Raut. The proposal of the hospital has been planned at a cost of rupees 1021 crores.

Soon after the proposal gets the approval of the State Government and the budget is allocated, BAHRC will also get a makeover. If passed, the proposal will make a major change in developing BAHRC as the facility was almost in shambles and often debris is dumped in the premise or anti-social elements are often spotted loitering in the premises.

Currently, BAHRC is affiliated under IGGMCH and it only accepted patients in the outpatient department since the time it started in 2014. Rupees 250 crores sickle cell center of excellence was also proposed to be built on the premises, however, the project was not accomplished. According to a recent media report, now a new proposal has been raised to build a new super speciality hospital attached to IGGMCH.
According to the proposal, a new nursing college will also be attached to the new hospital with a seat capacity of 50 students which will offer BSc and MSc courses. The land for the college has also been marked on Kamptee Ring road which is about two kilometers from BAHRC. But no medical college is proposed to be established in the city considering the existence of three full-fledged and well-structured colleges of GMCH, IGGMCH, and AIIMS.

IGGMCH medical superintendent Dr. Ravi Chauhan has been appointed as the officer on special duty for the project. Dr. Chauhan has also served as the administrator of BAHRC. Dr. Chohan confirmed that Mr. Raut has been consistently trying to initiate progress in the project since 1998. He also speculated that the new hospital's capacity might be up to 900 Beds. He told
Times Of India
, " we have realized from covid-19 experience that the existing infrastructure is not enough hence the new hospital's capacity can be enhanced to 900 beds." The standing committee chief Vijay Zalke of NMC who also serves as the trustee of NIT confirmed that the civic body has approved 25% of its share to improve the health infrastructure at existing medical colleges and the new hospital at Indore.
Source : with inputs