MP: TGI, AIGGPA sign MoU to make health services better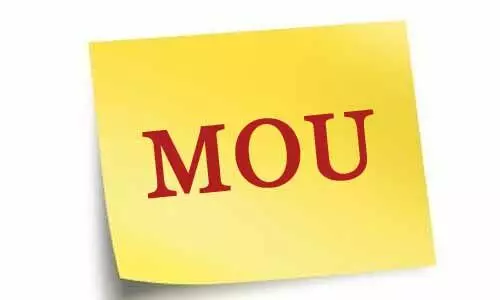 Bhopal: The George Institute for Global Health (TGI) in India and the Bhopal-based Atal Bihari Institute of Good Governance and Policy Analysis, (AIGGPA) a think-tank of the Government of Madhya Pradesh will work together areas in number of key health areas, including research in non-communicable diseases, to make health services better.
An MoU between the institute and TGI has identified various key areas on which this collaboration will work, a statement said.
Read Also: Max Healthcare Joins Hands with The Royal College of Physicians to organize General Medicine Symposium
The partnership will focus on a range of topics of public health importance, including hypertension, and primary healthcare. The aim of the collaboration is to inform health systems and policy decision making through joint publications, forums, seminar, and other dissemination activities at both state and national levels.
A memorandum of understanding was signed at the AIGGPA campus in Bhopal by Amit Khanna, Director, Finance and Operations, The George Institute, India and R Parasuram, Director-General, AIGGPA.
Read Also: ESIC joins hands with Ayushman Bharat to provide care at 102 new districts
Welcoming the partnership, Amit Khanna said, ''We at TGI look forward to collaborative work in a State that has come forward to use high quality evidence to improve the life of its people. ''Through this partnership, we would endeavor to demonstrate use of innovative approaches to create system-wide change for the people at the bottom of the pyramid,'' he added.
R Parasuram, Director-General, AIGGPA, said the areas to work on include working in a collaborative manner to enhance the capacity building so that the outreach of the services becomes better. He said that there are a number of areas on which we have to work including systemic improvements. Health is a focus area in MP and an area of concern to government.
Source : UNI