NEET PG Counselling 2020: MP DME releases Revised Schedule, Advisory, proforma for candidates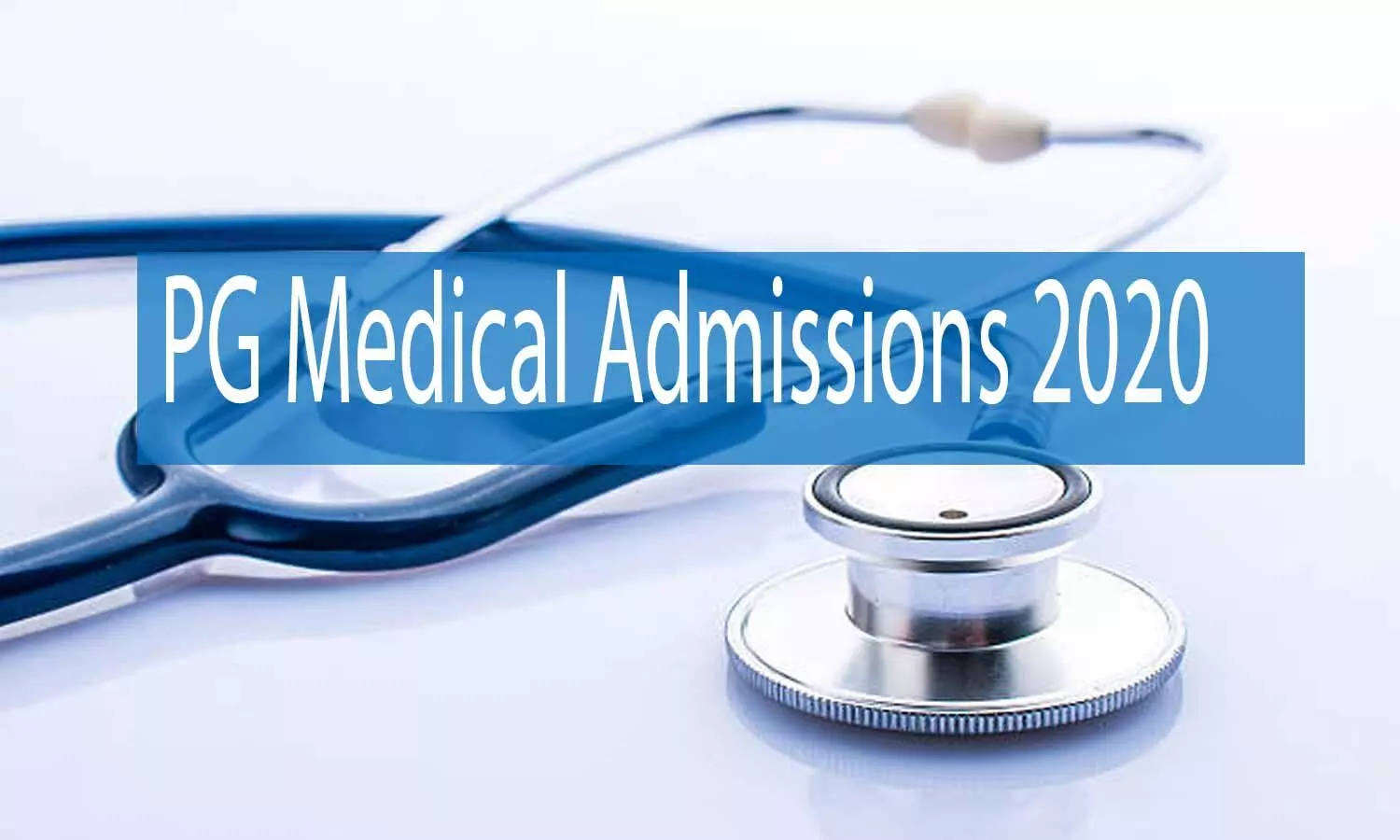 Bhopal: The Directorate of Medical Education Madhya Pradesh (DME MP) has published the revised schedule, advisory and proforma for candidates seeking admission to PG medical and dental courses in the state.
Candidates who are intending to pursue MD, MS, MDS, PG Diploma from Madhya Pradesh based medical and dental colleges, can view the said details uploaded by the counselling authority on its official website.
REVISED TIME SCHEDULE FIRST ROUND OF COUNSELING MP STATE COMBINED NEET PG COUNSELLING (MD/MS/DIPLOMA/MDS) -NEET-PG 2020.


First Round

S.No.

Activity

Date •

No. of Days

1

Registration by eligible candidates of NEET PG 2020 (Candidate who is already registered for state counselling on MPOnline portal are not required to register again)

19-04-2020 to 22-04-2020

4 Days

2

Publication of Vacancies

20-04-2020

1 Day

3

Invitation of objection against vacancies

20-04-2020 TO 21-04-2020

2 Day

4

Disposal of objection

22-04-2020

1 Day

5

Publication of final vacancies.

23-04-2020

1 Day

6

Publication of Merit list of registered candidates.

23-04-2020

1 Day

7

Choice filling and choice locking for first-round (*compulsory)

24-04-2020 to 27-04-2020 (12:00 Midnight)

4 Days

8

First Round Allotment Result

03-05-2020

9

Online Reporting/admission of allotted candidates through candidate login

04-05-2020 to 12-05-2020 (05:00 PM)

9 Days

10

Willingness for up-gradation in the second round by
admitted candidates through candidate's login

04-05-2020 upto 2 days prior to the date of commencement of 2nd round counselling

11

Online Resignation/Cancellation through candidate's login ( seat leaving bond- NOT APPLICABLE) As per admission rule 15

04-05-2020 upto 2 days prior to the date of commencement of 2nd round counselling

Time Schedule for further rounds of counselling will be published later on.
Advisory for candidates for 1st round of M.P. State combined counselling NEET P.G.and NEET MDS

1) First-round admission process will be online.
2) For this, 'admission link' will be provided to the candidate through their respective login.
3) On clicking this link by the candidate who has been allotted a seat in the 1" round of counselling, 'uploaded document page' of his/her registration will open, the candidate will be required to upload the remaining documents as per his/her eligibility. The list of required documents is already available on DME Web site and MP online portal as proforma 1. The candidate will be required to upload a handwritten self-attested undertaking as per proforma 7. After successful uploading of documents candidate will be able to generate an online receipt for online reporting.
4) The uploaded document page and registration details will be displayed at 'document verification login' end of the allotted college. SMS and Email alert regarding the eligibility of the 'candidate will be received by the candidate when the Verification officer punches the online verification page. Candidate can obtain Eligibility certificate receipt by clicking Print receipt link available in candidate login.
5) Eligible candidate will then make the online payment of a stipulated fee which is logged in Fee master for that particular college. Candidate can make the payment by one or more than one mode of online payment as mentioned in the Students advisory dated 13.03.2020 posted on DME website and portal.
6) On successful payment of fee, Admission module will automatically get activated and the Admission team at the college level will be able to generate the candidate's admission slip. Scanned copy of the signed admission slip Will is sent to the candidate on his/her registered email i.d. The admission will be provisional subject to verification of all requisite original documents at the time of physical reporting by the candidate at the allotted college.
7) Candidate's status tracker at the candidate login page will be maintained as per the activity performed.
8) Online link for resignation and up-gradation option will also be provided at the candidate's respective login. Terms and condition for resignation facility shall remain the same as per Admission rules.
9) A candidate who is already admitted for P.G. course through All India counselling/ Any other state counselling and if allotted a seat in M.P. state 1st round counselling and willing to take admission in allotted college must resign from already admitted counselling to avoid seat blocking. In case of fraudulent admission, the candidate will be liable to face legal action and will be debarred from taking part in any counselling in any State or All India counselling.
10) Once admitted through MP State first-round counselling, the candidate must not make- use of the documents to seek admission through any other State counselling/All India counselling unless has tendered resignation from the admitted seat in MP State.
Proforma- 7 Undertaking by the candidate MP State Counselling First Round NEET PG 2020