Doctors on COVID duty at NESCO jumbo center alleges non-payment of salaries by BMC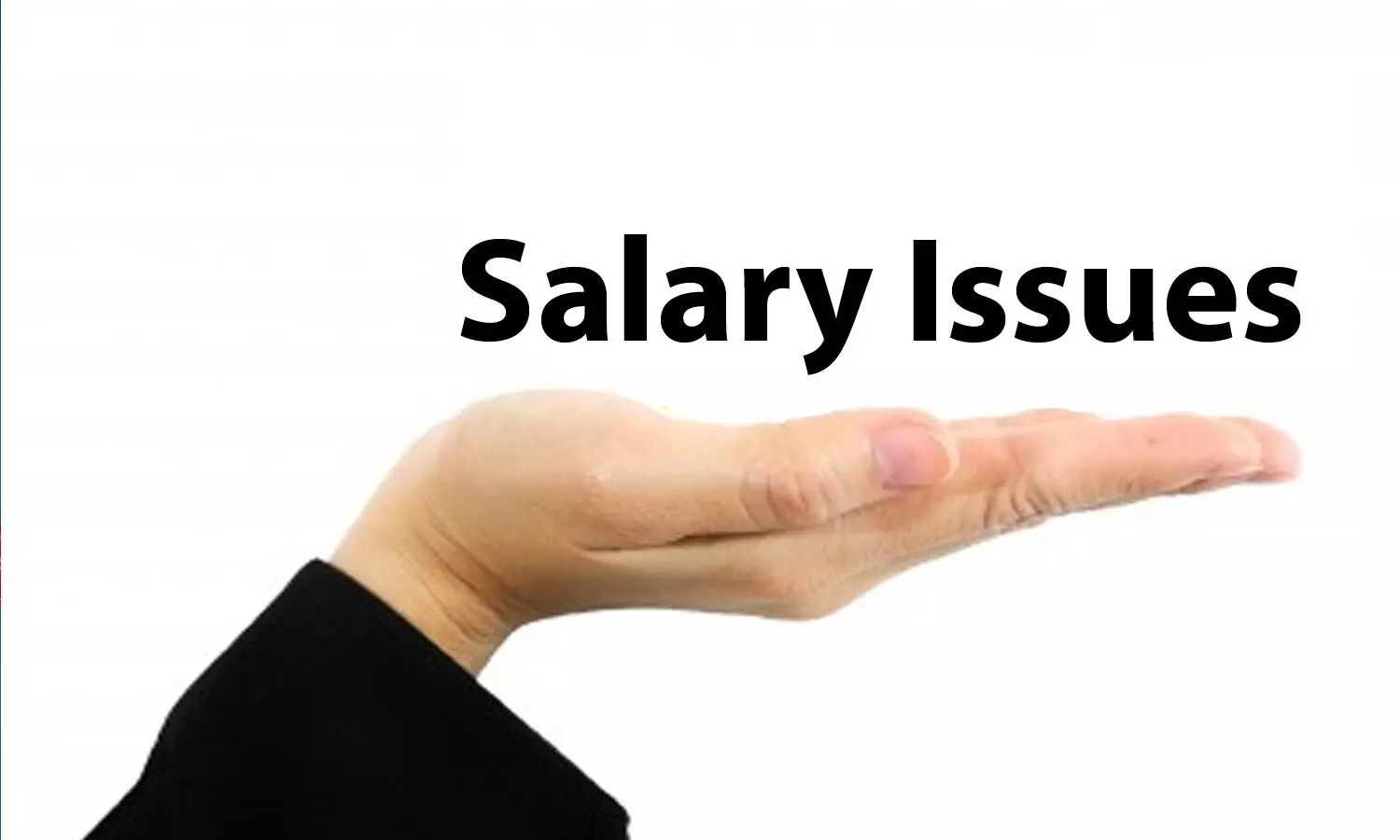 Maharashtra: Around 137 contractual private doctors including specialists, dentists, and ayurvedic physicians extending their services at NESCO Jumbo centre, one of the most important COVID facilities in the state have been allegedly not paid salary since June.

These doctors and health care workers were recruited by the BMC to address the scarcity of healthcare workers amidst the pandemic. However, the doctors are alleging that the civic body has failed to clear their due payment of salary from June.
After the COVID-19 outbreak, with the increasing number of COVID patients, there was a marked scarcity of health care workers in the state as it was one of the states with the most number of COVID affected victims. According to a recent media report, BMC decided to recruit private practitioners to treat patients with mild symptoms.
These contractual doctors include the bachelor of homoeopathy doctors who were supposed to be paid rupees 60000 and Bachelor of Medicine and Bachelor of Surgery (MBBS) doctors who were supposed to be paid Rs 80000. It also included specialist doctors who were to get a monthly salary of Rs 1 lakhs.
Also Read: Start fee reimbursement process for open category MBBS students: Bombay HC gives ultimatum to State

However, the doctors at the NESCO jumbo facility alleged that they have not been paid any salary since June. They further alleged that the civic body is threatening them with the termination of the contract if they raised the salary issue in front of the authorities.
One of the doctors, working at NESCO Jumbo centre, stated that when he was appointed by the authorities, he was promised rupees 1 lakh salary per month. However, there is no sign of payment yet even after working for six months now.
Doctors told the
Fress Press journal
, "We work for 6 to 8 hours every day and the corporation is not disbursing our salary. I had complained about it. However, no action has been taken. The corporation owes me over Rs 6 lakh. I haven't received my salary since June."
When inquired about the allegations, the civic body has denied the same and called them baseless. Dr Neelam Andhrade, in charge, NESCO COVID-19 centre confirmed that all the payments have been cleared and the doctors deployed in the centre have been given their salary.

"We have given more than Rs 3 crore as salaries from the civic body's budget. Till September, all the payments have been cleared," she told the daily. Previously a group of doctors heralding from Kerala who joined their duties in Maharashtra had to return after BMC allegedly failed to clear their salaries within due time.
Source : with inputs