Fatal Accident at Thane Hospital: Doctor escapes ceiling roof collapse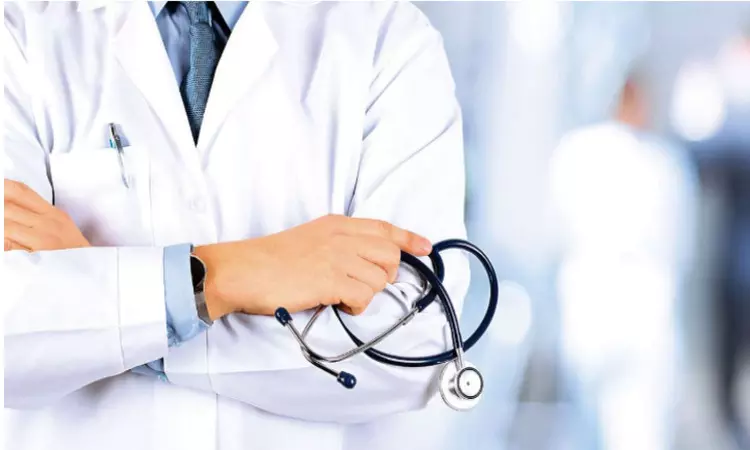 Maharashtra: A doctor attached to Thane's Chhatrapati Shivaji hospital was just in time to escape a fatal accident, wherein, the ceiling roof fell on his bed a moment after he left the spot.
The incident occurred in one of the hostel rooms of Rajiv Gandhi medical College campus on Tuesday night. The doctor is serving at a COVID facility under TMC.

The authorities reached the accident spot soon after the accident and temporary accommodation has been arranged for the doctors of the room.

According to a recent report by Mirror, on Tuesday night the doctor returned from his daily shift after serving at the isolation ward of Thane Municipal Corporation's Bhayandarpada COVID-19 facility at around 10:30 p.m. His room is situated on the 4th floor and he went inside his room after returning. He was waiting on his bed when his roommates and friends were getting ready to have dinner. Soon he left his bed to join them and suddenly the ceiling collapsed the moment he joined them to eat at the table.

Commenting on his narrow escape the doctor told
Mumbai Mirror
"The moment I joined them to eat at the table a portion of the ceiling fell on the bed, right where I was sitting." He also stated that usually he takes his dinner at 9:30 p.m. and goes to sleep at around 10:30 p.m. He mentioned that if he would have followed his daily routine, he could not have survived the fatal incident. "We were late and had brought some food to the room", he clarified. The doctor said that he had not previously noticed any cracks on the roof.
A soon as the accident took place, they informed the warden and the newly appointed Dean, Dr. Pratibha Sawant who immediately rushed to the accident spot with the resident engineer to scrutinize the whole situation. One of the resident doctors told Mumbai mirror that this is not the first time such an incident took place. "It was not repaired the last time and simply covered up with sand and cement which is probably why it collapsed so quickly", he added.
The new Dean confirmed that she had no information about the previous incidents and the authorities have started working on fixing some of the rooms which are in need of repairing. The resident doctors of those rooms have also been provided with temporary accommodation.

Source : with inputs